Cambrian Tyres named UK distributor for RiseMousse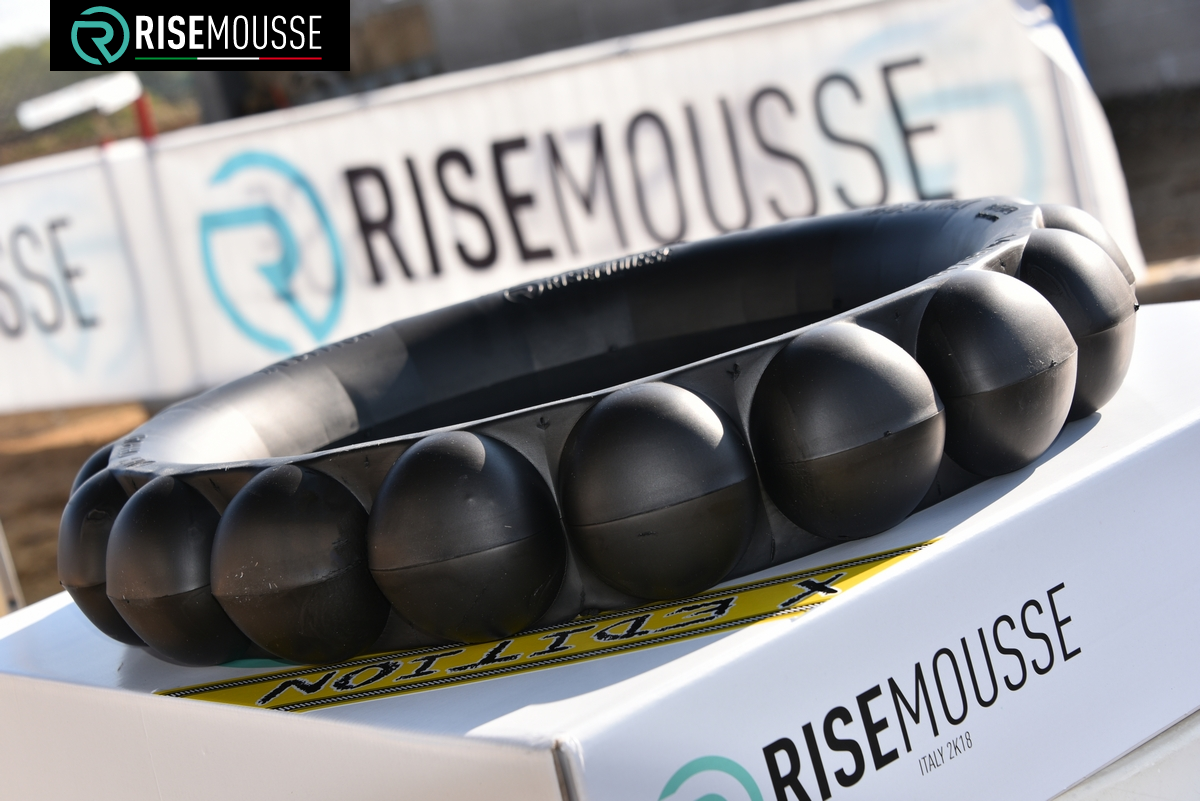 Italian tyre mousse brand RiseMousse is coming to the UK and will be exclusively distributed by Cambrian Tyres.
Introducing the range, Cambrian Tyres stresses that unlike some competitor brands, RiseMousse products have an unlimited shelf life, a characteristic that should give stockists peace of mind.
The distributor also says RiseMousse is responsible for developing "some of the most exciting new mousse products" currently on the market. The entire range is produced in Italy.
Based in the city of Brescia, RiseMousse offers products for numerous off-road motorsport applications, including enduro, extreme enduro and motocross. Cambrian singles out the X-Edition and all-new Climber as two "stand-out" products within the range.
"The X-Edition is billed as a mousse with balls, literally! A revolutionary design offers lower simulated pressures across both front and rear wheels for additional grip levels in extreme enduro events," shares Cambrian Tyres.
Meanwhile, the Climber is the world's first variable-hardness mousse. Thanks to the use of simple yet effective series of triangular inserts which can be added or removed from the mousse, riders can easily adapt the characteristics of the Climber to offer maximum traction on any terrain.
Newly appointed RiseMousse brand manager Graham Matcham comments: "We're delighted to be adding another quality brand to our expanding off-road portfolio. RiseMousse offer some really unique products that have been very well received in preliminary testing, and the brand will definitely complement our growing enduro and motocross product ranges from house brands including Anlas, Kenda and Bridgestone for example."