ZC Rubber expanding PCR capacity to meet growing domestic demand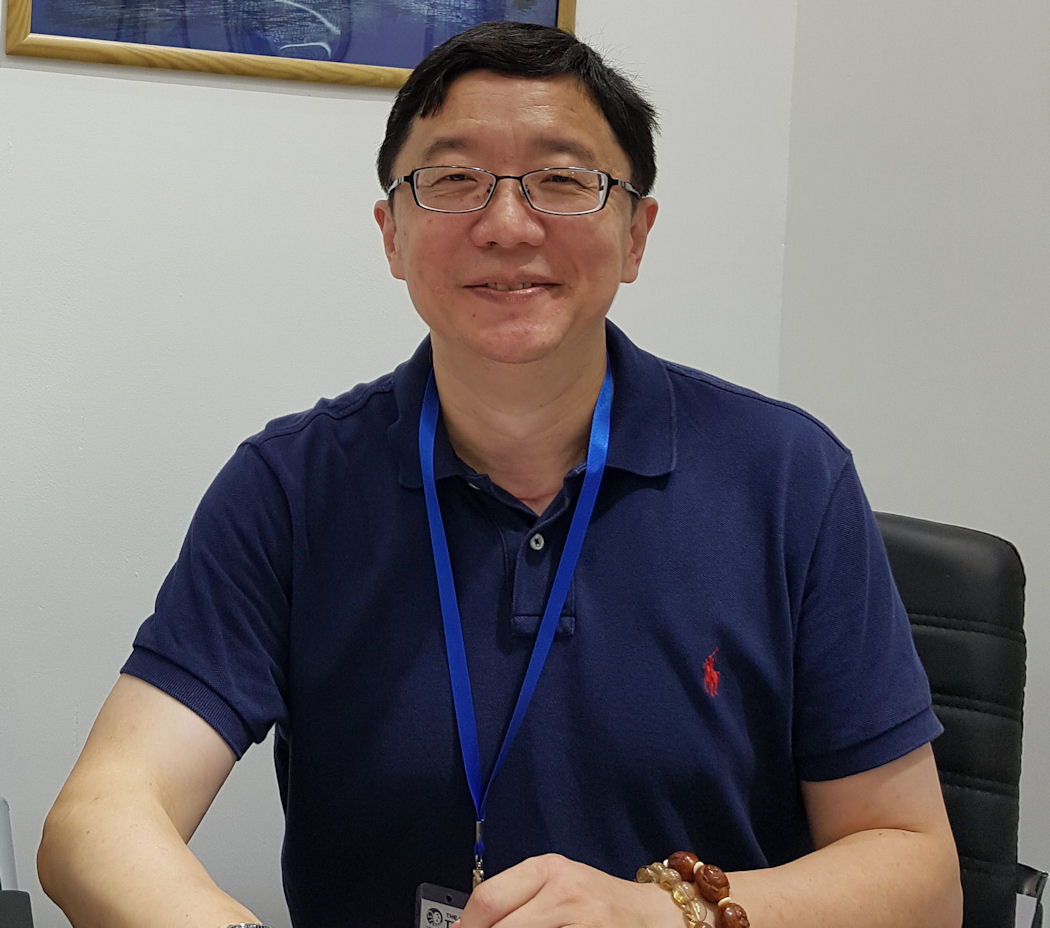 When Tyrepress.com published its current ranking of the world's largest tyre makers several months ago, a new name occupied 9th place – ZC Rubber. With revenues of RMB 26.9 billion (£3.1 billion) in 2018, China's largest tyre maker had moved up one place from the previous year on the back of 12 per cent year-on-year revenue growth. ZC Rubber appears well-placed to continue along these lines.
For a start, when we met ZC Rubber's Richard Li at this year's CITExpo show, he told us that despite the difficult current business environment, the company has managed to maintain and even slightly increase its commercial vehicle tyre market share in Europe. Thank Thailand: Li, who is ZC Rubber's marketing director and assistant to the general manager, pointed out that all truck tyres destined for Europe and the USA are now made at the firm's 2015-opened plant in Rayong, eastern Thailand. Therefore, they aren't subject to anti-dumping or countervailing duties in either market.
"While Thailand has slightly higher production costs and China has a supply chain advantage (as all ingredients for tyre production other than natural rubber must be imported into Thailand), the anti-dumping duties are high enough to cover the additional cost of manufacturing in Thailand," Li elaborated. "Our truck tyres are still competitively priced in Europe, even when taking the extra costs into consideration."
Other regions, including growing Southeast Asian and African markets and, of course, China's large domestic market, are supplied with commercial vehicle tyres manufactured in China. This year, ZC Rubber expects global sales of 20.4 million truck and bus radials, as well as 2.76 million cross-ply truck tyres.
Truck tyres on display at ZC Rubber's CITExpo stand included the Goodride MulitiAp T1 and MultiNavi S1. Both are specifically designed for Europe and, as such, will be manufactured in Thailand. ZC Rubber says high mileage and even wear are two specific strengths the tyres offer.
PCR capacity to grow in 2020
Tariffs, combined with a stable or slightly declining domestic commercial vehicle tyre market, provide ZC Rubber no incentive to invest in commercial tyre capacity in China. But the consumer tyre segment is a different story entirely.
"There were 3 million cars in China in 2000. Now there are 170 million, with 25 to 28 million new cars on the road each year," commented Richard Li. "The replacement market in China is good and it is growing. Therefore, next year we want to expand our current annual consumer tyre capacities of approximately 40 million pieces (ZC Rubber expects to make 42 million car and light truck tyres in 2019) to 50 million."
ZC Rubber already works with all leading Chinese car makers, including Geely BYD and Great Wall, as well as local producers of international brands such as Volvo, Mazda, Nissan, VW, Ford and General Motors. Yet this rollcall of the great and the good only accounts for 12 to 15 per cent of ZC Rubber's consumer tyre business. The rest is replacement market, and the tyre maker needs to address this ratio in order to achieve the consumer segment growth it desires in China.
"According to one available statistic, 60 to 70 per cent of car customers in China choose the tyre brand that came with their car as original equipment when buying their first set of replacement tyres," shared Li. "OE is therefore very important – if you want to sell in the aftermarket, you have to also sell OE."
This means ZC Rubber has some catching up to do. Li notes that international tyre brands account for almost 70 per cent of China's PCR original equipment market, with Hankook the strongest player. "We need time. Western brands have advertised on television in China since 2000."
In addition to needing time to broaden its relations with existing OEM partners, ZC Rubber aims to make new friends. It will also work to change brand perceptions through greater levels of advertising and public exposure. The tyre maker's Auto Space retail project will certainly help when it comes to raising brand awareness for ZC Rubber's products – Richard Li said that the programme has now been rolled out to more than 40,000 outlets (both PCR and TBR) across China.
Passenger car tyres on display at CITExpo included the new Goodride Z-Power range, including the Z-401 all-season tyre.