Pirelli H:01 Proway promises better mileage, economy & safety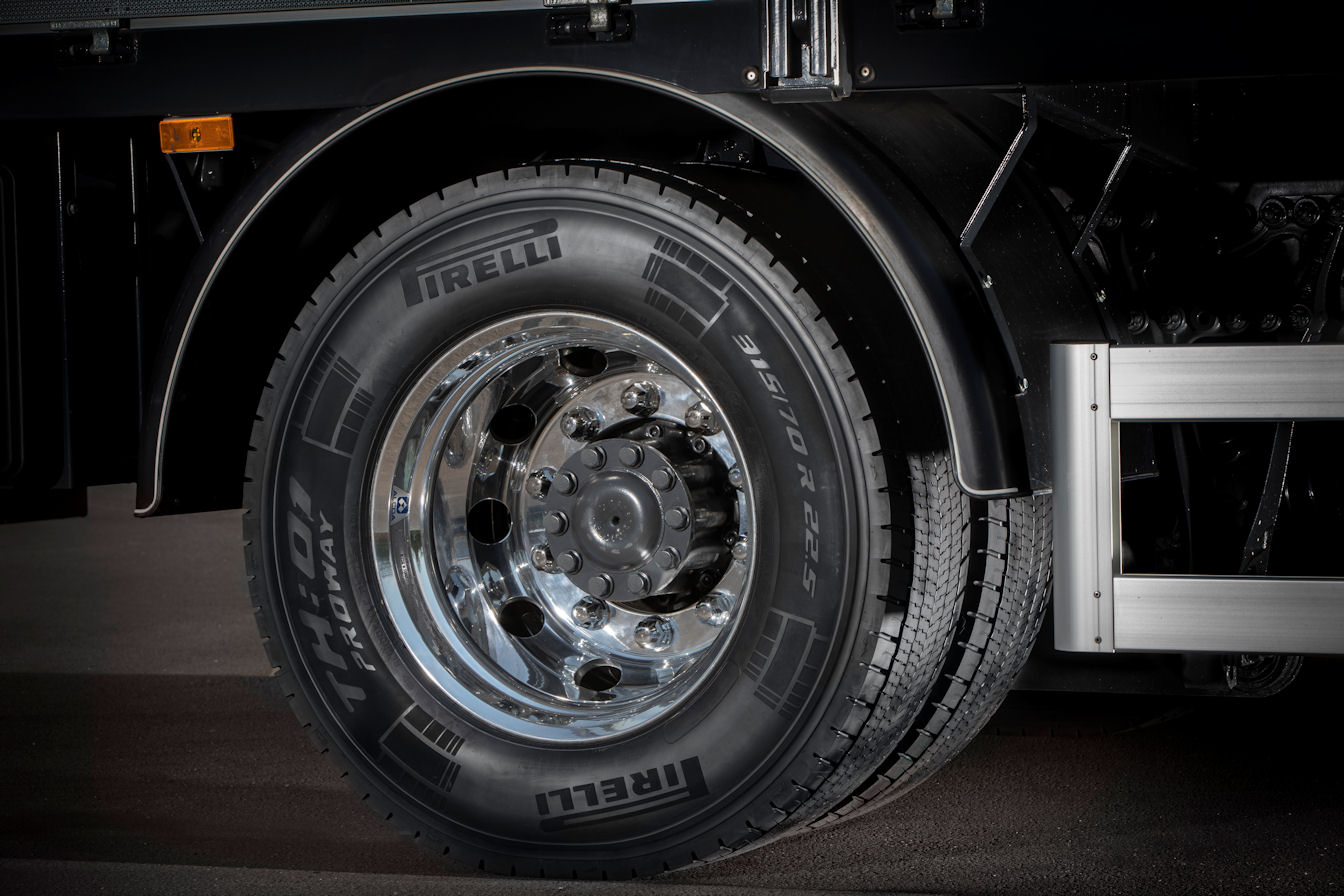 With the introduction of the Pirelli H:01 Proway line, Prometeon Tyre Group says it is offering tyres that provide "maximum efficiency in long-distance transportation" thanks to reduced rolling resistance and improved durability. Two tyres are available in this latest evolution of the :01 Series – the steer axle Pirelli FH:01 Proway and the drive axle TH:01 Proway.
Prometeon says the new tyres' mileage is higher and rolling resistance lower than that of their prior-generation H:01 steer and drive axle counterparts; in particular, the drive axle tyre achieves a 'B' EU tyre label energy efficiency label thanks to the use of a compound that improves rolling resistance by around 20 per cent compared with the previous generation ('C' rating) tyre.
Safety improvements have also been made. Both FH:01 and TH:01 were developed as all-season products and are 3PMSF certified. Prometeon has used a patented (pending) tread design for the TH:01 that evolves throughout the tyre's lifetime to maintain traction on slippery surfaces. Furthermore, Prometeon speaks of a 20 per cent improvement in snow grip and excellent handling thanks to tread geometry and footprint.
"Tests conducted among many European fleets have confirmed the excellent performance in terms of rolling resistance of Proway H:01, with consequent real economic savings for the fleets, maintaining top performances in mileage and safety in all seasons," comments Alexandre Bregantim, chief technical officer of Prometeon Tyre Group.