Falken Motorsports concludes 2019 shakedown ahead of Nürburgring return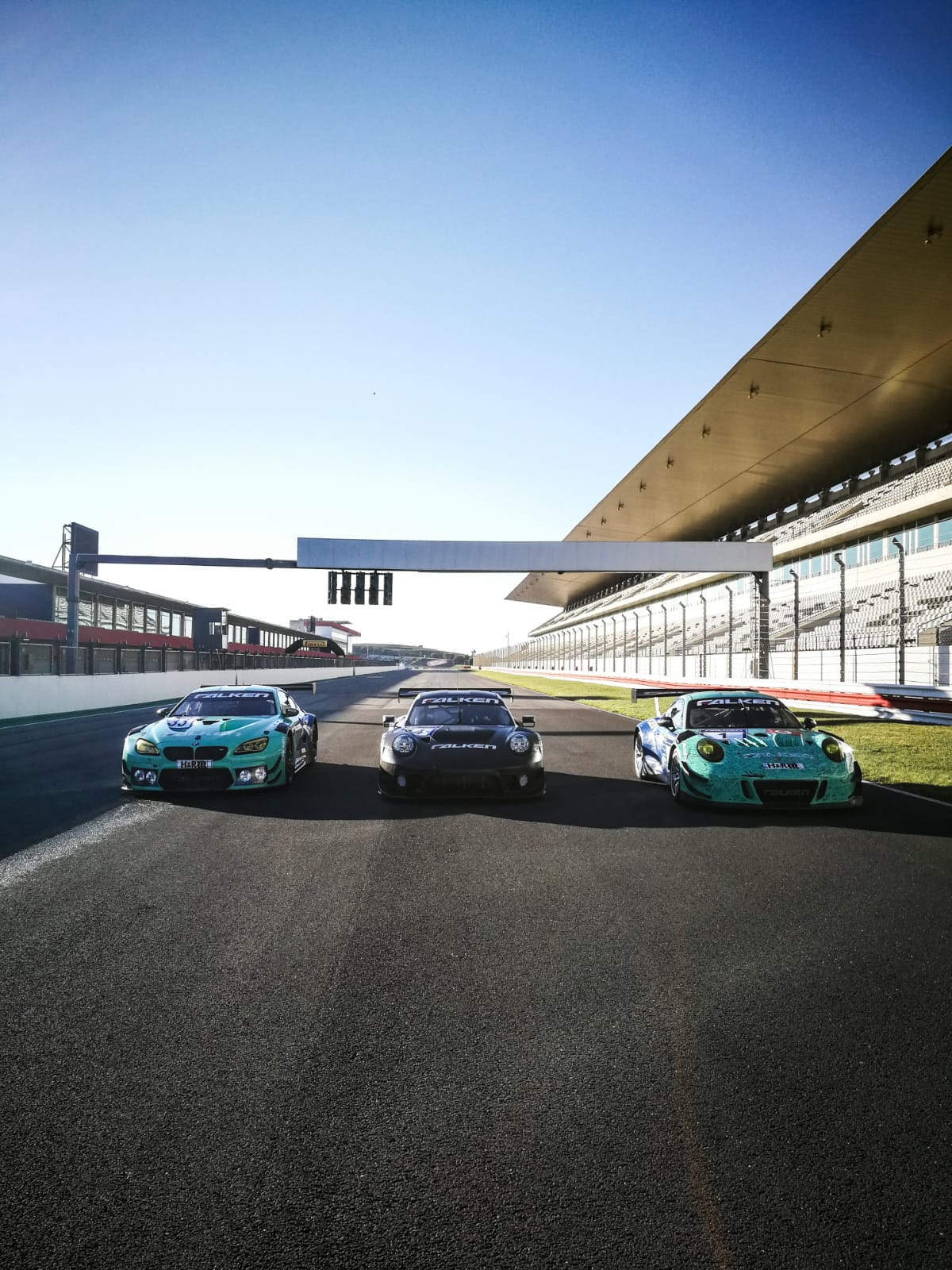 Falken Motorsports has completed a shakedown of its 2019 race cars at Portugal's Autodromo Internacional Algarve ahead of the 2019 VLN Endurance Championship, which begins on 23 March 2019.
This season the team will introduce the new 2019 Porsche 911 GT3 R, with the test marking the first running for the new chassis as well as the new larger 300/680R18 Falken tyres fitted to the front axle to provide additional grip. The rear axle is fitted with 310/710R18 tyres, which are the same as the team's previous model.
Alongside the new Porsche, Falken ran the proven BMW M6 GT3. Both also undertook night running to prepare for the varied challenges of the season's highlight race, the ADAC TOTAL 24-hour race, taking place on 22-23 June.
Falken was joined by renowned motoring presenter Richard Hammond to test drive last season's Porsche 911 GT3 R that has now been retired.
A further test of the 2019 Falken race cars is scheduled for 16 March before the season begins the following weekend on 23 March 2019.