Third place for Falken drivers in Endurance event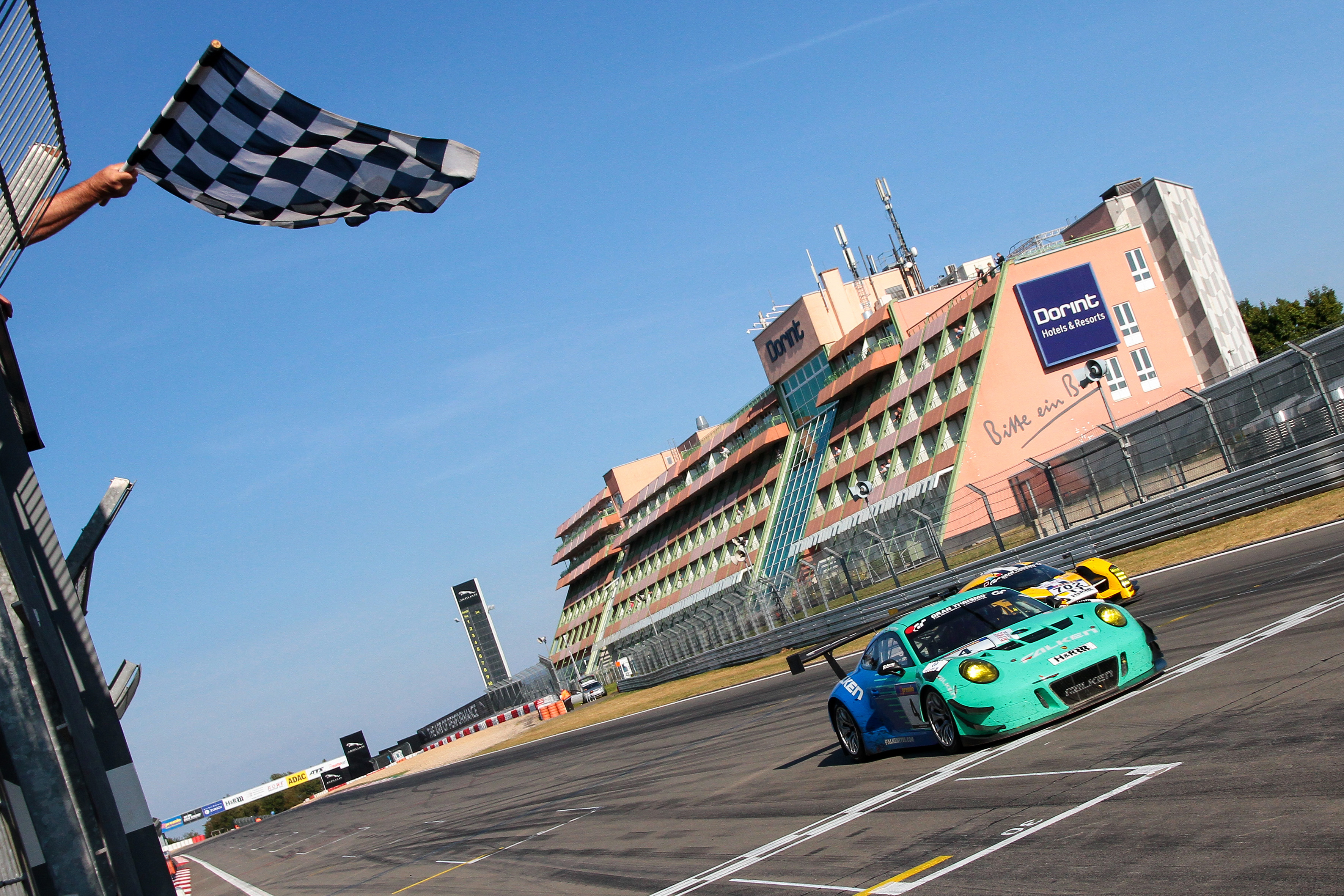 Falken Motorsports drivers Peter Dumbreck and Martin Ragginger claimed a third-place finish at the eighth round of the 2016 VLN Endurance Championship on 25 September. Held at the legendary Nürburgring race circuit in Germany, it's the second VLN podium finish of the season for the Falken duo.
"After changing from the previous Porsche 997 to the new Porsche 911 GT3 R (991), we had to learn a lot about the car and do detailed work on the chassis and tyres," says Stephan Cimbal, Falken Tyre Europe's head of marketing. "The effort of our engineers in Japan and Germany is now paying off, as this impressive result underlines."
The Falken Motorsports team set a fastest lap time of 8:02.611 during qualifying, averaging at 181.697km/h to put them seventh on the grid for the race. From this position, Ragginger and Dumbreck put in strong drives during the gruelling four-hour race to improve their position and cross the finish line in the top three.
"The new Falken tyres are a significant step forward and work on both a lap and over distance well," says Austrian driver Ragginger. "Now we have a few things to refine on the set-up to get ahead of this weekend's front runners."
The Falken Motorsports team next faces the challenge of the Nürburgring on 8 October at the ninth round of the VLN Endurance Championship, the penultimate round of the 2016 season.