Falken goes for continuity in 2015 VLN and Nürburgring campaign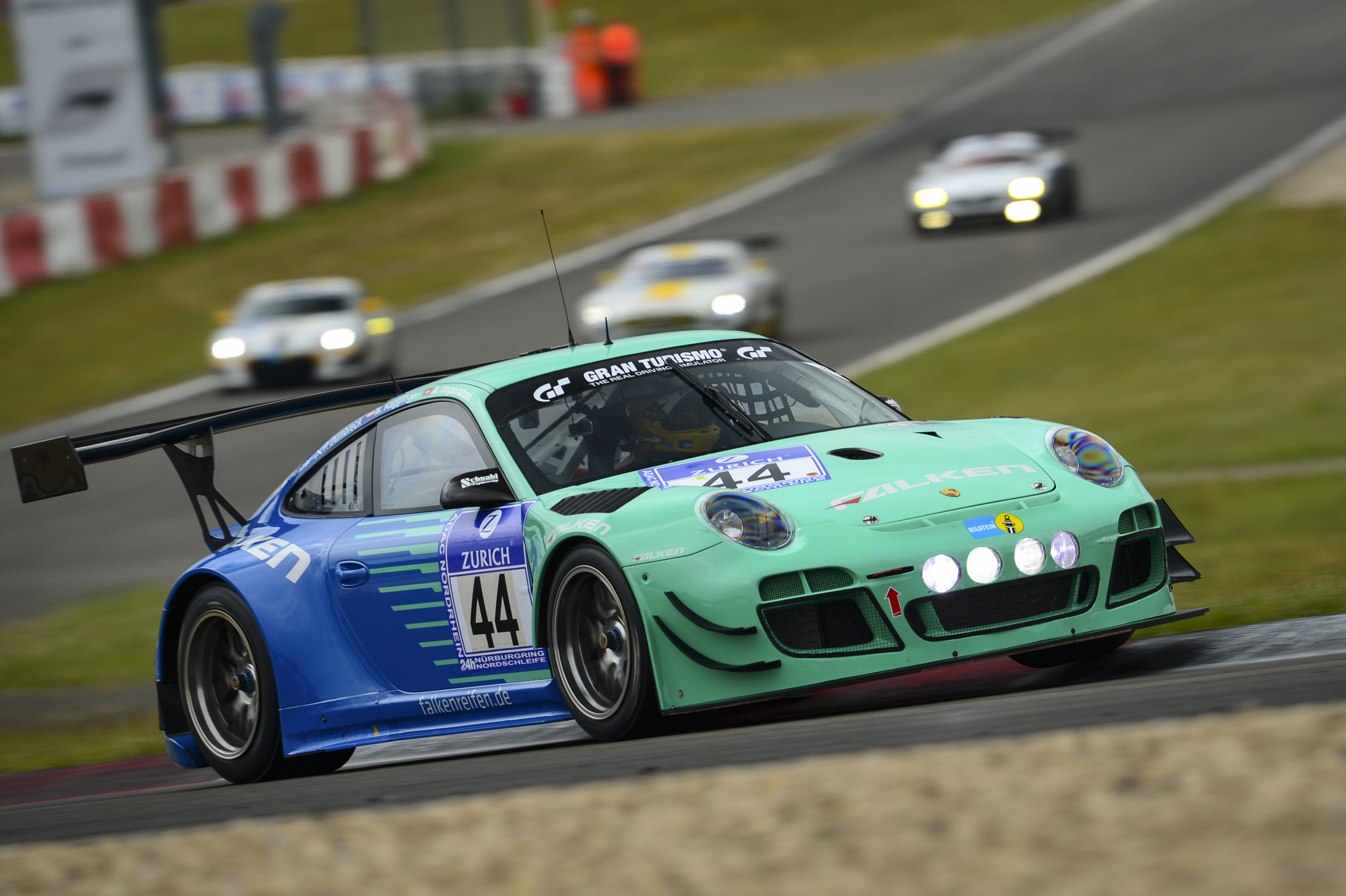 Falken Tyre Europe will enter its motorsport campaign with the same Porsche 911 GT3 R racing the Nordschleife once again in 2015. Peter Dumbreck, Wolf Henzler, Alexandre Imperatori and Martin Ragginger will again contend selected races of the VLN Championship alongside the ADAC 24 hour race.
Falken Motorsport's history with the Nürburgring dates back to the 1990s, with drivers such as Dumbreck who has already completed eight Nürburging 24 hour races with the team; this rich history is set to continue for 2015. The ADAC 24 hour race remains a highlight of the season, where last year the team took fourth place, its highest finish, with the car covering 3,985km without any issue.
The team will aim to improve on this finish at the 2015 event (14-17 May) by continuing to run the reliable Porsche 911 GT3 R with which the team has four years' experience. "Our strength is our team spirit, good tyres, top drivers, a great pit crew, engineers who are on the ball and a proven car," adds team manager Sven Schnabl, "we can still deliver a strong result with this car."
As well as the ADAC 24 hour race, the team will also compete in selected races of the VLN Endurance Championship, all of which are based on the iconic 25km Nürburgring Nordschleife circuit.