Tag: Autodromo Internacional Algarve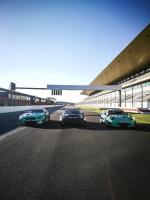 Falken Motorsports has completed a shakedown of its 2019 race cars at Portugal's Autodromo Internacional Algarve ahead of the 2019 VLN Endurance Championship, which begins on 23 March 2019. This season the team will introduce the new 2019 Porsche 911 GT3 R, with the test marking the first running for the new chassis as well as the new larger 300/680R18 Falken tyres fitted to the front axle to provide additional grip. The rear axle is fitted with 310/710R18 tyres, which are the same as the team's previous model.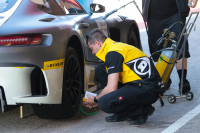 Dunlop has concluded a tyre test programme that will result in new tyres being introduced into the German VLN Endurance Championship. The tyre manufacturer hopes to make another step forward in performance to build on a successful season in the Nürburgring Nordschleife based series. Dunlop-equipped cars took several overall and class wins in 2018, and the tyre company used the session at Portugal's Autodromo Internacional Algarve to test new ideas and concepts for the 2019 season.