Conti offers free AllSeasonContact demonstrations at Mercedes-Benz World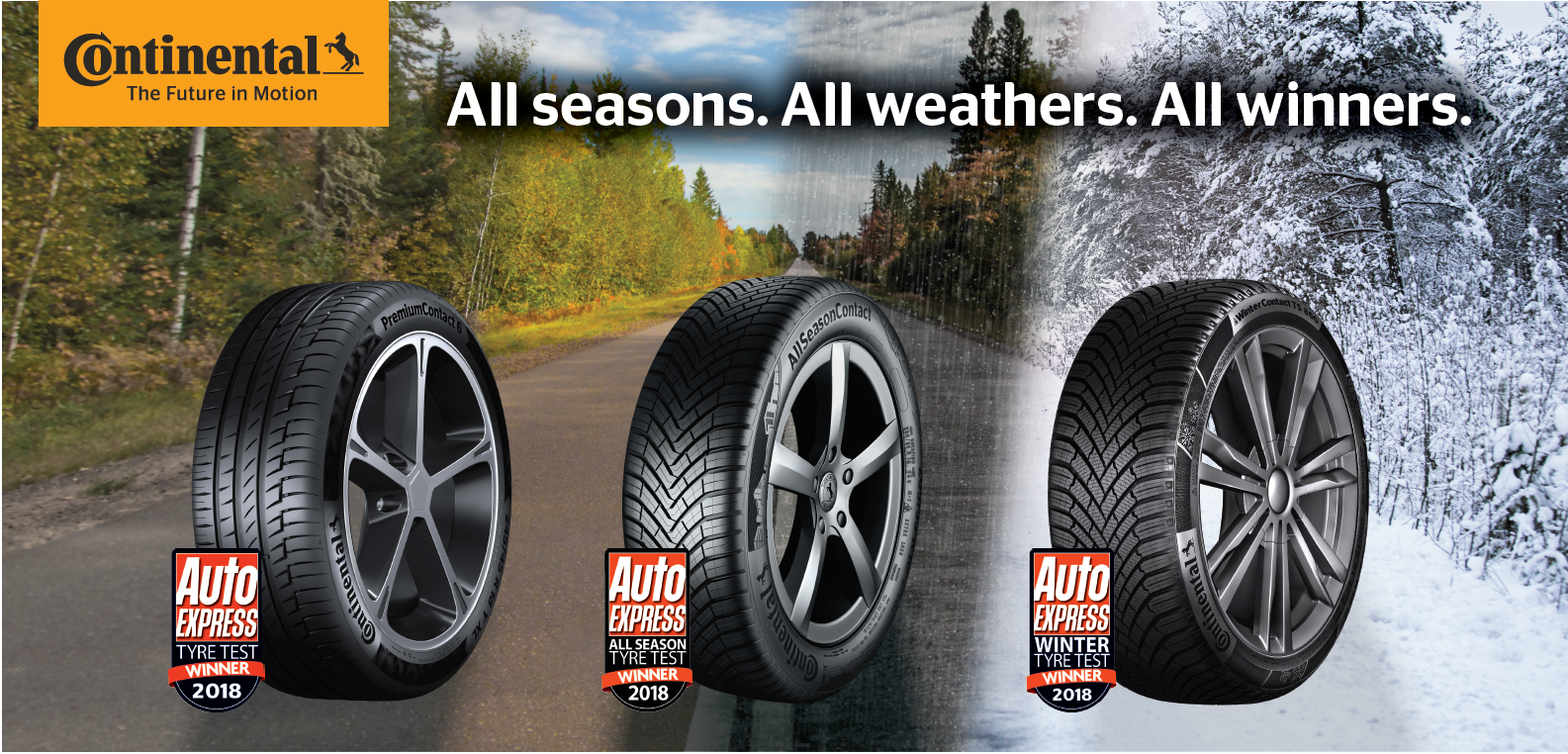 Continental is offering drivers free all-season tyre demonstrations this February half term. The German tyre manufacturer will offer the free demonstrations at Mercedes-Benz World as Partner in Excellence, highlighting its award-winning range across each season and weather eventuality. Tests will also mark the first time its AllSeasonContact has been available for consumer experiences within the UK.
The demonstration will feature one car fitted with Continental summer tyres and the other with Continental all-season tyres, providing first-hand experience of the difference between summer and all-season tyre compounds.
Continental Tyres have recorded significant test success during the last year, with the Continental WinterContact TS 860, PremiumContact6 and AllSeasonContact tyres taking top spots across all Auto Express tyre tests in 2018.
Steve Fowler, editor-in-chief of Auto Express, said: "Just a quick look at the results is enough to show which was the dominant tyre in this test. No matter what the surface, the AllSeasonContact was on the podium. A great test debut that shows how an all-season tyre should perform."
Continental and Mercedes-Benz World are no strangers to free consumer experiences. Over 2000 motorists have already experienced free winter tests and the responses were unanimous, demonstrating a clear difference between summer and winter tyres. Prior to experiencing the tests 82 per cent of those that took part had never experienced winter tyres.
The AllSeasonContact is billed as Continental's first all-season tyre for Europe, with company representatives saying it is "ideally suited to the UK's milder winter climate". Taking into consideration the different tyre characteristics needed for varying weather conditions, the AllSeasonContact has combined elements of both Continental's premium summer and winter tyres to create the ideal tyre for all year-round use.
Mark Griffiths, safety expert at Continental Tyres, said: "Year on year our free tyre tests work towards educating motorists why tyres make such a difference. Working with Mercedes-Benz World as Partner in Excellence, we aim to educate consumers about the vast increase in safety that can be made by simply changing your tyres. Fitting a car with seasonal tyres, along with the care and maintenance, is one of the easiest methods of improving vehicle safety on the roads."