Goodyear tyres OE on Audi e-tron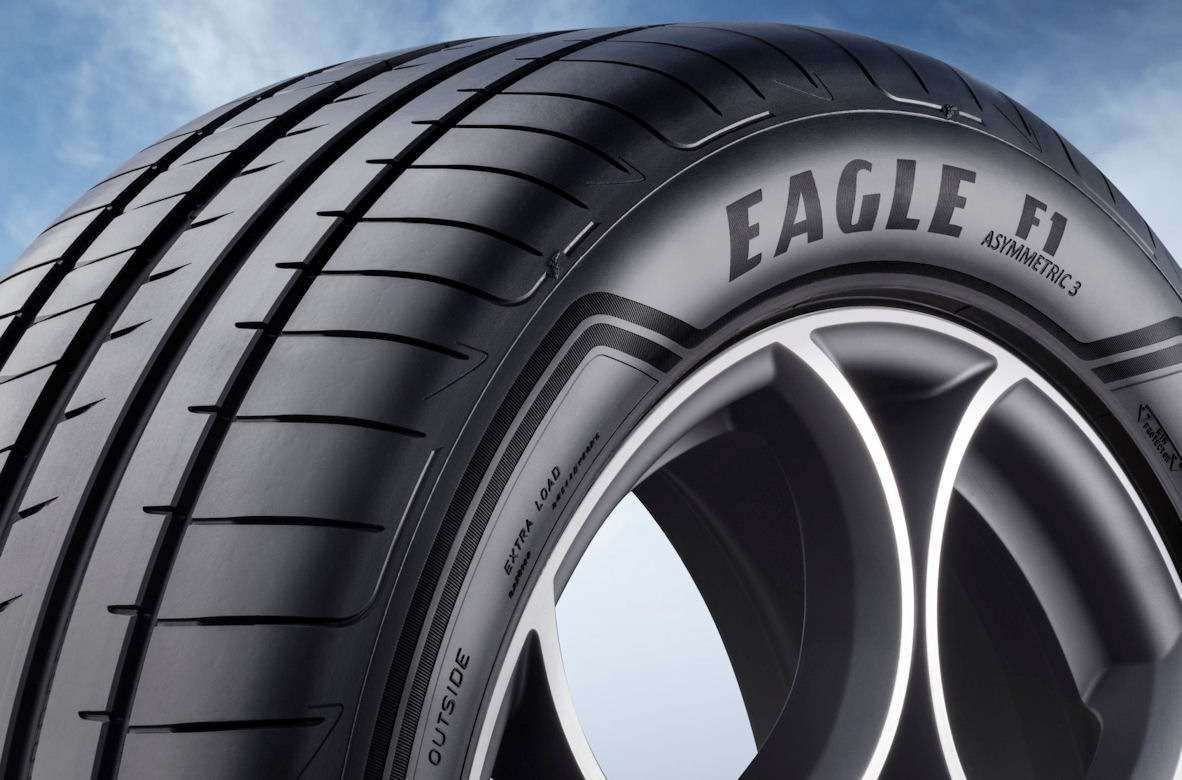 The Audi e-tron, launched today in San Francisco some three years after appearing as a concept at the Frankfurt Motor Show, features three electric motor that give it 800Nm of torque, the ability to accelerate from 0 to 62 mph in 4.6 seconds and, driven carefully, a range of up to 310 miles. And this first fully-electric SUV from Audi comes with Goodyear tyres.
To be precise, Goodyear is supplying its Eagle F1 Asymmetric 3 SUV in size 265/45R21 SUV for original equipment fitment on the e-tron. The tyre maker says it addressed the tyre wear challenge posed by electric vehicle torque when tailoring the tyre to meet Audi's requirements, and Eagle F1 Asymmetric 3 SUV tyres earmarked for the Audi e-tron also feature other Goodyear innovations, including Active Braking Technology, a UHP Cool Cushion Layer (a technology that improves handling while reducing rolling resistance) and SoundComfort Technology.