Bridgestone's Hungary plant to gain new 10,000m² warehouse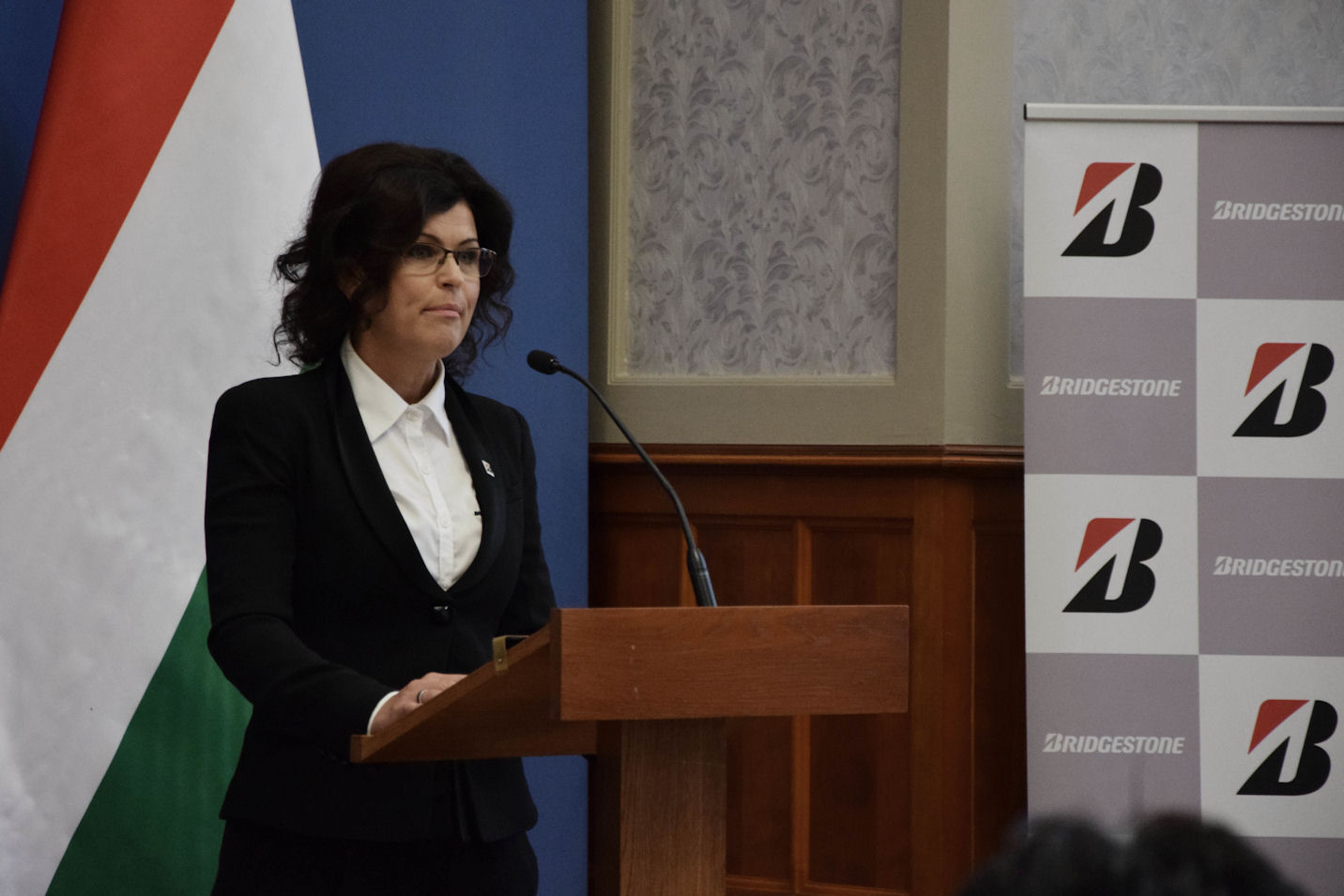 Bridgestone intends to invest a further HUF 9.2 billion (£25.3 million) in its Tatabánya tyre factory in Hungary. According to information published by Hungary's Ministry of Foreign Affairs and Trade, the investment will cover the construction of a 10,000 square metre warehouse and also facilitate an expansion of production capacity, as announced last year, to 7.2 million tyres per annum by 2020. Hungary's government will contribute HUF 826 million (£2.3 million) towards the project.
The new investment was announced yesterday during a meeting attended by Foreign Affairs and Trade Minister Péter Szijjártó and Melinda Topolcsik, vice-president and managing director of Bridgestone Tatabánya Termelő Kft. Szijjártó commented that the investment would create 100 new jobs, increasing the Tatabánya workforce to 1,300.
Bridgestone commenced tyre manufacture in Tatabánya in 2008, and Melinda Topolcsik shares that investment in the plant between 2013 and 2020 will total HUF 85 billion (£233.3 million). She adds that the new investment will increase tyre storage capacity by 180,000 units to 600,000 tyres.