Thierry Delesalle leaves Delticom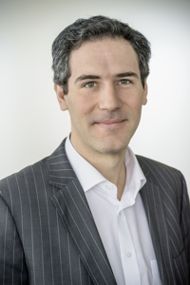 German online tyre retailer Delticom AG shares that after "settling the differences" between the company and Thierry Delesalle, it has reached "an amicable agreement" on the conditions for terminating Delesalle's Managing Board employment contract and for his dismissal as a member of Delticom's Managing Board.
"After successfully working for the company, Mr Delesalle would like to devote himself to other professional challenges," wrote Delticom in a statement. "The Supervisory Board and Managing Board of Delticom AG wish Mr Delesalle, also on behalf of the workforce, all the best for the future, both professionally and personally."
Delticom reported last week that Delesalle's employment contract had been terminated, with immediate effect, on 5 September "due to irreconcilable differences." Delesalle's remit has been taken over by Executive Board members Susann Dörsel-Müller, Philip von Grolman and Andreas Prüfer.
Thierry Delesalle joined the Delticom Management Board on 1 January 2015, taking responsibility for both the company's consumer market passenger car tyres and complete wheel set business in Western European markets, as well as for marketing. Prior to his appointment to the Management Board, he served as a purchase manager and head of country management, responsible for the daily operations of Delticom's B2C E-Commerce passenger car tyre business in Western Europe. He began in this role in 2011. Delesalle's pre-Delticom career includes positions within the Mobivia Groupe and Michelin.