Reifen opens at Automechanika Frankfurt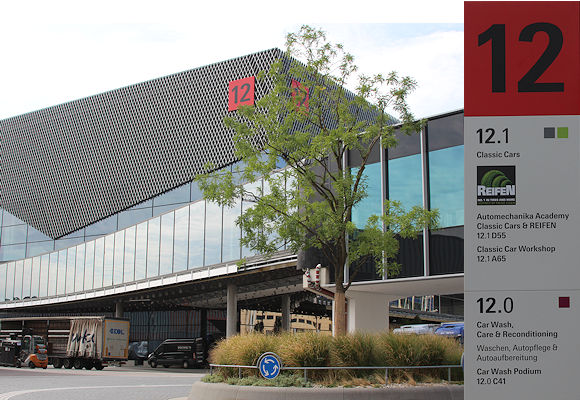 Today the Reifen show opens its door for the 30th time, and for first time ever the tyre trade fair is taking place outside of Essen (Germany). Reifen has relocated to Frankfurt and Automechanika, and this year's new-format show has attracted around 160 exhibitors.
According to Detlef Braun, member of the Executive Board at Messe Frankfurt, this year's Automechanika Frankfurt – the show's 25th edition – is the largest ever. More than 5,000 exhibitors will be present (up from 4,843 in 2016), growth that has been aided by the addition of Reifen. The Reifen show will take place in Hall 12 of the Messe Frankfurt exhibition centre, sharing the building with other automotive exhibitors.
"Automechanika is a synonym for the automotive aftermarket," comments Olaf Mußhoff, director of Automechanika Frankfurt. He adds that while tyres only played a minor role in prior shows, they will now become "a prominent part" of the trade fair.