New warehouse, increased capacity at Bridgestone's Hungary tyre plant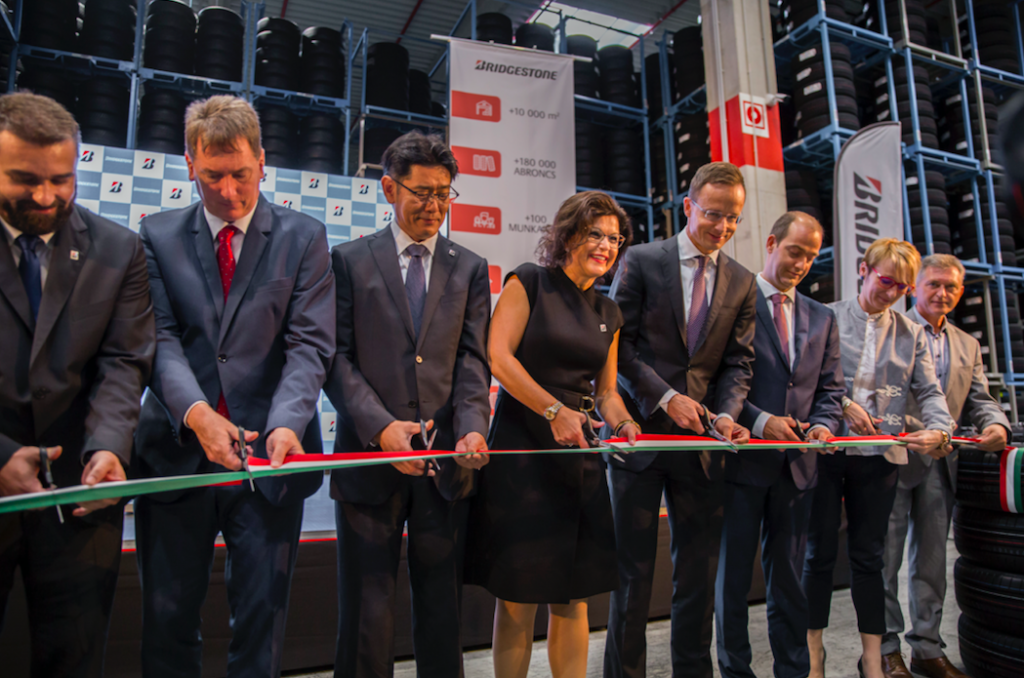 Bridgestone has inaugurated the newly expanded warehouse at its tyre production plant in Tatabánya, Hungary. The new 10,000 square metre addition to facility's warehousing was set up as part of a HUF 9.2 billion (£25.2 million) investment to develop the Tatabánya site and increases storage capacity by 180,000 tyres. The plant's warehousing can now store up to 600,000 tyres, a growth that is expected to aid Bridgestone's business with original equipment customers.
In addition to building a new warehouse in Hungary, Bridgestone has also been implementing a substantial increase to the plant's production technology, enabling it to grow output in Tatabánya by 15 per cent to 7.2 million tyres per annum in the coming years. These developments received support from Hungary's government to the tune of HUF 826 million (£2.7 million), and the new facility was inaugurated in the presence of Péter Szijjártó, the country's Minister of Foreign Affairs and Trade.
The Bridgestone plant in Tatabánya manufactures more than 230 sizes of passenger car, SUV and van tyre. Most products are exported to markets in Europe and further afield, but the plant is increasingly supplying tyres directly to OEMs both in Hungary and internationally. Around 1,300 people currently work at Bridgestone's Tatabánya facility.
"Our company has invested close to HUF 130 billion (£356.7 million) over the past twelve years in the construction, equipping and continuous development of its Tatabánya plant, making it one of the most modern Bridgestone plants in Europe," states Melinda Topolcsik, managing director of Bridgestone Tatabánya Manufacturing Ltd. "As a result of these developments we have tripled our original manufacturing capacity and we are on our way to produce 7.2 million high quality tyres annually in the Tatabánya plant with Hungarian employees and Hungarian suppliers, with a growing volume of direct supply to car manufacturers in Hungary."