Yokohama debutants succeed at Oulton Park, Silverstone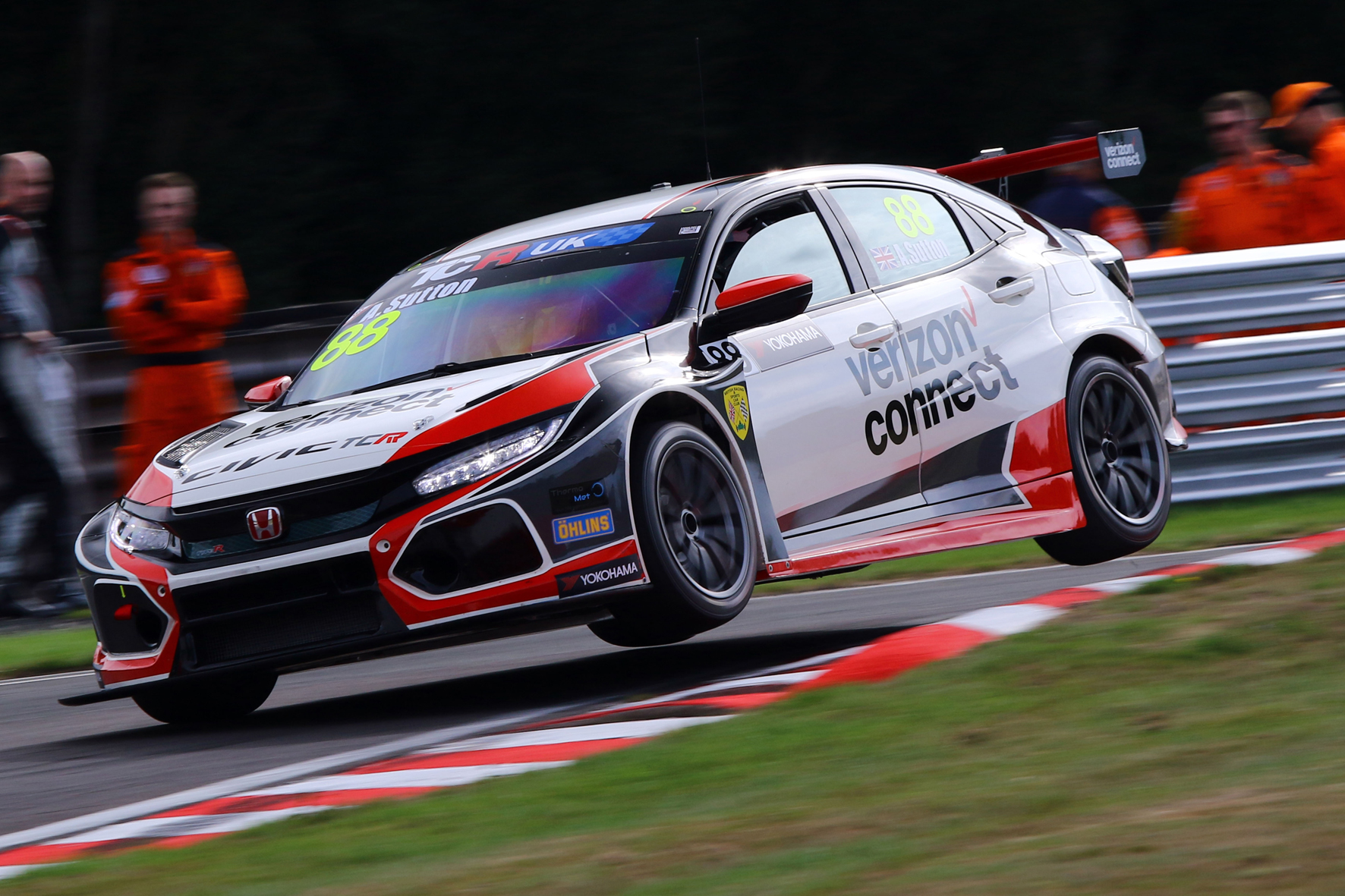 Reigning British Touring Car Champion, Ash Sutton, made his debut in the TCR UK Series this weekend at Oulton Park, taking victory in both races and heaping praise on his Yokohama tyres in the process.
Speaking after qualifying, Sutton said "the Yokohamas are a good step forward – you put a new set on and it's like bolting a soft tyre on from the BTCC." This confidence in his Verizon Connect Racing-prepared Honda Civic Type-R and Yokohama A005 tyres helped Sutton to top qualifying and then secure a lights-to-flag victory in race one, winning by a margin of 16 seconds. Sutton continued his dominance in race two, with another flawless performance, taking victory ahead of Pyro Motorsport's Ollie Taylor and giving him the maximum possible points haul from the weekend.
"The car has been phenomenal, I've loved every second of it, and I want to do more!" Sutton enthused.
Meanwhile, at the same time at Silverstone Circuit in Northamptonshire, Oliver Bryant was competing in the Aero Racing Morgan Challenge series, running for the first time on Yokohama A052 tyres. Bryant's switch to Yokohama rubber had come courtesy of his race winning victory in the Yokohama Trophy for FIA Masters Historic Sports Cars at the recent Silverstone Classic which earned him a set of Yokohama tyres of his choice.
Like Sutton at Oulton Park, Bryant had immediate confidence in his Yokohama tyres, going straight into qualifying without any practice time to secure pole position. Bryant's race performances were no less impressive, securing victories in both races of the weekend by 30 and 23 seconds respectively. Furthermore he also secured the fastest lap times in both races to give him a clean sweep of the event.
Commenting after the event, Oliver Bryant said, "This is the first time I've run with Yokohama's on the Morgan but they were very good. They were pretty consistent throughout the weekend and even after qualifying, both my races and some further track time when my Dad was competing, they are still looking very good. We'll definitely be sticking with these for the future!"
Reflecting on the successful weekend, Mark Evans, head of motorsport for Yokohama HPT said, "We're delighted that two more, very experienced, top flight drivers have been able to compete on Yokohama tyres this weekend and we've been able to help them achieve fantastic victories."