AXCR: Hanawa's rally team gains Yokohama support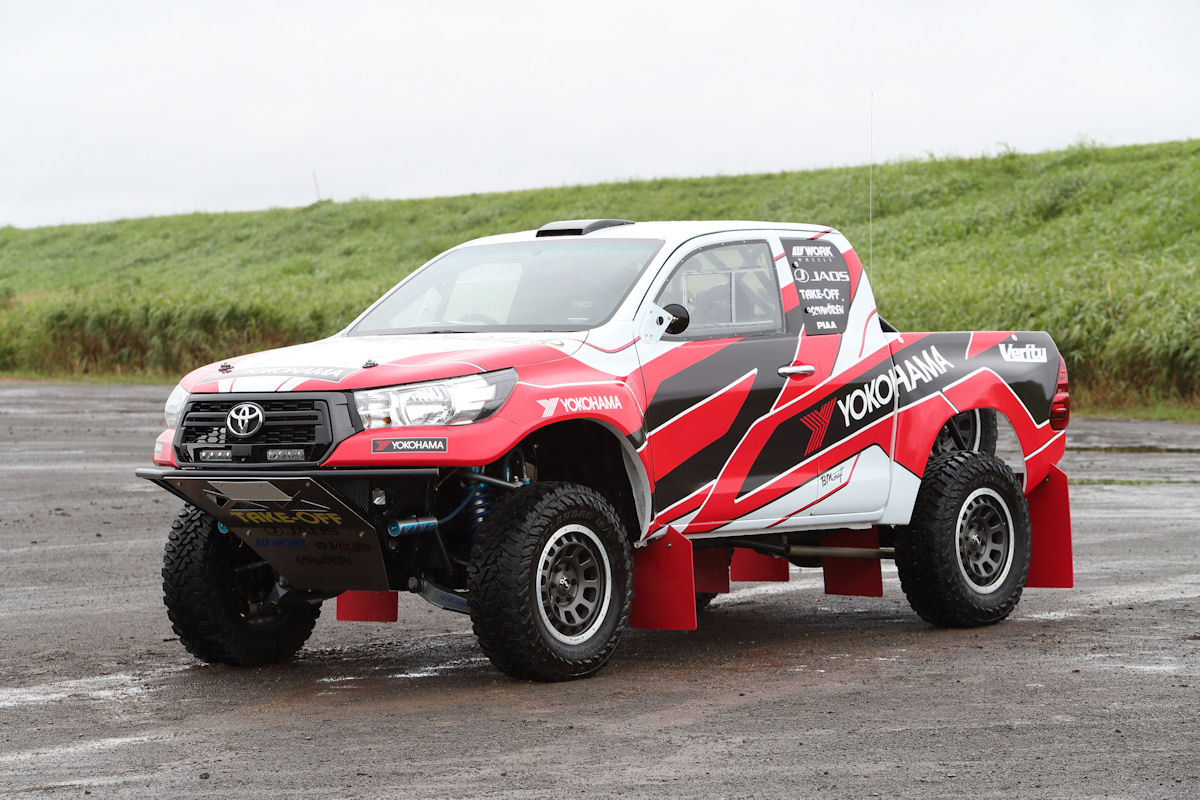 Yokohama Rubber is supporting the team led by Ikuo Hanawa in Asia's largest cross-country rally, which begins 12 August. The company's support for Hanawa's team in the Asia Cross Country Rally 2018 (AXCR) includes supplying Geolandar M/T G003 tyres.
First held in 1996, the AXCR is an FIA sanctioned race that bears similarities to the Dakar Rally. This year's race commences in Pattaya and travels through Thailand for the first two legs before crossing into Cambodia, snaking its way over four further legs to Phnom Penh – a total of approximately 1,400 miles or 2,200 kilometres. Yokohama Rubber's past involvement with the AXCR includes serving as an official sponsor for 11 consecutive years from 2001.
Japanese racer Ikuo Hanawa has a long and distinguished record. He captured ten consecutive championships in Japan's ultimate off-road race competition, the JFWDA Championship Race Series. In 1991, Hanawa became the first Japanese to finish the Baja 1000, and in 2002 he captured a class championship in that same race. Yokohama Rubber has partnered with Hanawa in many races, including the Baja 1000. In April 2018, Ikuo Hanawa rode Yokohama's Geolandar M/T G003 tyres to victory in the APL Smokin' Wheels 2018 off-road endurance race held in Guam.
The Geolandar M/T G003 mud terrain tyre was launched a year ago, and in March 2018 Yokohama Rubber announced the POR-marked tyre's European debut. The range is available in 23 sizes for 15- to 20-inch rim diameters and is designed to deliver strong performance on all off-road conditions, from mud to rock, dirt and gravel, as well as good tread life.