IAA: Bridgestone to show latest Ecopia range, preview RFID rollout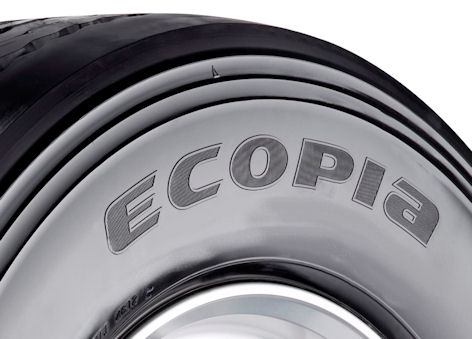 Bridgestone is limbering up to launch a new generation of Ecopia truck and bus tyres at this year's IAA Commercial Vehicles show. The tyre maker will also share the message that its truck and bus tyres will begin to be supplied with RFID electronic tagging systems as of next year.
The latest Ecopia range was developed and tested in partnership with Bridgestone fleet customers across Europe, and Bridgestone says these products will "lower fleets' operational costs all year-round by significantly reducing fuel consumption, and with the unique benefit of excellent wet grip and uncompromised mileage." As is the case with the current Ecopia range, the new tyres are designed for multiple lives through retreading – Bridgestone recommends the Bandag process.
Another Bridgestone IAA premiere is a new vehicle maintenance solution for fleet customers at IAA. Using digital technologies, this offering will provide fleets with data-based insights that ensure vehicle uptime and limit the common challenges of day-to-day operations.
And then there is the RFID (radio-frequency identification) electronic tagging system that will be on offer from 2019. Bridgestone expects that the addition of RFID will deliver fleet customers further value by making it easier to trace their tyre casings and through time savings and accuracy when entering and sharing data on these. Customers will be able to freely access their report findings, and Bridgestone opines this which "ultimately help to educate the business and optimise their total cost of ownership."
Bridgestone can be found during IAA Commercials in Hall 16, at Stand C01. The exhibition takes place in Hannover, Germany between 20 and 27 September.