Vredestein motorcycle tyre range coming in 2019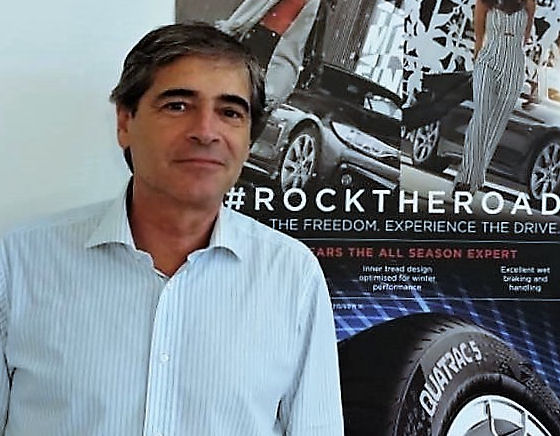 On 3 April, former Pirelli marketing director Alberto Viganò began a new role at Apollo Tyres. As general manager for the company's two-wheel division he answers directly to Neeraj Kanwar, vice-chairman and managing director of Apollo Tyres, and is tasked with introducing motorcycle tyre lines in numerous markets – including Europe.
Speaking about his new remit with our Italian sister publication, PneusNews.it, Viganò said: "It's an exciting challenge and, with Daniele Lorenzetti, chief technology officer, we are already working on the product range that we plan to launch in Europe in the second quarter of 2019."
Apollo Tyres entered the motorcycle tyre business in 2016 with the launch of the 'Acti' motorcycle and scooter tyre range in India, and with the release of the Alpha H 1 in June 2018 became the first Indian manufacturer to introduce motorcycle radials with a zero-degree steel belted construction.
While Apollo will "exploit the popularity of the Apollo brand" when marketing its two-wheel range in Asia and South America, it will be another story here. "Vredestein and Apollo are two brands and two very different realities," Viganò commented to PneusNews.it. "And it is necessary to launch our motorcycle project in Europe under the Vredestein brand." By utilising the Vredestein name, the tyre maker aims to capitalise on the Dutch brand's established premium positioning in Europe's passenger car, agricultural and bicycle tyre segments. The general manager added that the Vredestein name will also be used for the two-wheel range sold in North America.