Apollo Tyres enters two-wheeler tyre segment with range for India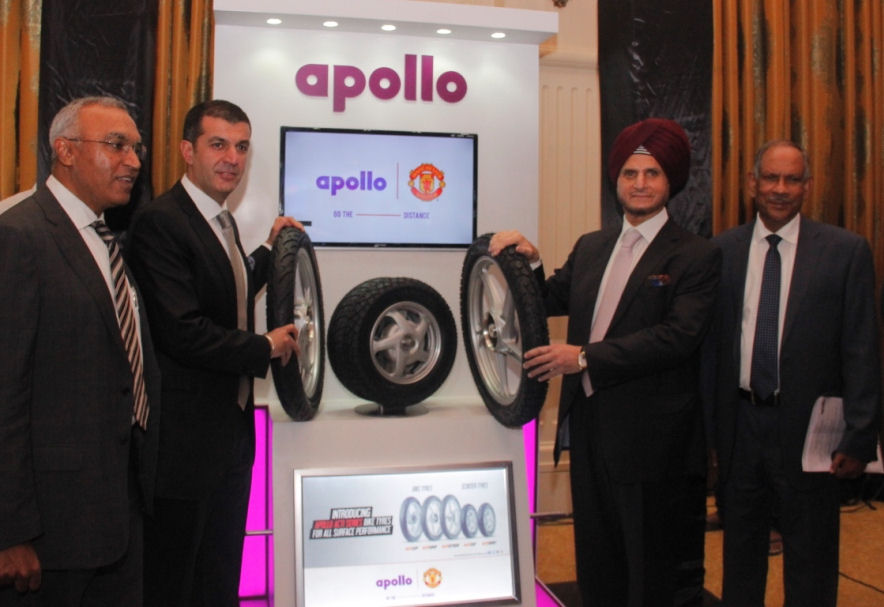 The market for motorcycle and scooter tyres in India is massive – around 120 million two-wheeled vehicles ply the country's roads. To supply this large and growing market – the two-wheeler segment is said to be increasing at 8.5 per cent CAGR – and in response to its requests from its partners, Apollo Tyres has introduced the company's first-ever products for this segment. The new Acti line-up covers around 85 per cent of replacement market demand for two-wheeler tyres in India.
Upon unveiling the first Acti products, company chairman Onkar S Kanwar said: "This is a milestone for Apollo Tyres as the entry into the two-wheeler segment makes the company a full-range player. The presence in the two-wheeler segment will help the company cement its leadership position in India. The Apollo Acti series will provide the best value proposition to our customers along with an enjoyable driving experience."
Vice-chairman and managing director, Neeraj Kanwar, added that Apollo Tyres' R&D and product team spent more than two years developing a range that was suited to the diverse road conditions encountered in India. "Like always, we have tried to introduce a product range which will delight our customers and allow them to have a seamless and enjoyable riding experience."
The Apollo Acti range includes three front and three rear motorcycle tyre patterns and four scooter tyre patterns.