Bridgestone continues as World Solar Challenge title sponsor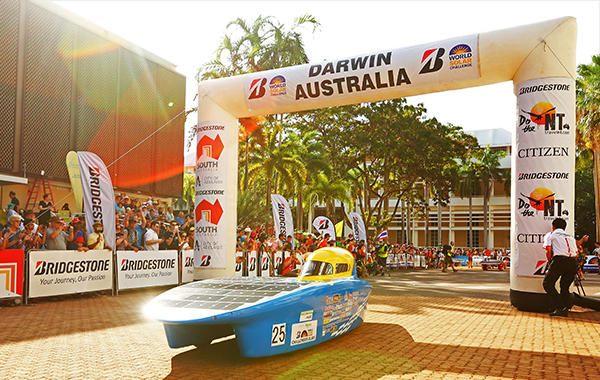 Bridgestone Corporation today announced its title sponsorship of next year's World Solar Challenge, which will be held in Australia from 13 to 20 October 2019.
Covering a 1,900 mile route from Darwin on the northern edge of Australia to Adelaide on the country's southern edge, the event requires competitors to efficiently balance their power resources and consumption. Entrants typically require about five days to complete the course.
Last year's event, which marked the World Solar Challenge's 30th anniversary, was contested by 38 teams from 19 countries and regions. Bridgestone has lent its name to the biennial event since 2013. Through its involvement in the event, Bridgestone states an aim of promoting the development of environmental technologies and thereby contribute to the realisation of a sustainable society. In addition, it hopes to aid the ambitions of the young engineers that will support the future.