Shane Jacobson a Bridgestone World Solar Challenge ambassador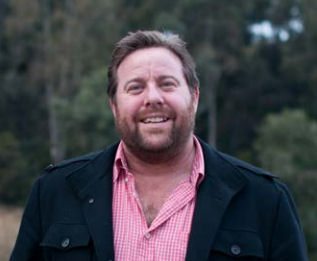 Australian actor and professed car enthusiast Shane Jacobson has signed up to be an ambassador for the 2015 Bridgestone World Solar Challenge. In this role he will provide a behind-the-scenes look at the event, which will see 46 teams from 25 countries make the solar-powered journey from Darwin to Adelaide.
"I'm thrilled to be an ambassador for the 2015 Bridgestone World Solar Challenge," said Jacobson. "It's a great event – anything car-related gets me excited but, beyond that, it's all about supporting young people to achieve some amazing things through science and technology. Without corporate support from companies such as Bridgestone these initiatives are hard to make happen, so I'm proud to be working with them to promote such an important, fun and meaningful event."
Bridgestone Australia's support of the event is part of a company-wide corporate social responsibility initiative called Tomorrow Matters. "At Bridgestone, our commitment to the community extends far beyond providing safe, quality tyres," said Bridgestone Australia and New Zealand managing director Andrew Moffatt. "We believe it's our responsibility to do what we can to create a bright and sustainable future for generations to come – and the Bridgestone World Solar Challenge is very well aligned with that philosophy.
"This event is all about finding real and sustainable transport solutions," Moffatt added. "It attracts some of the world's brightest young minds and we're excited to be involved because we know first-hand what can be achieved – as demonstrated by our new Ecopia with ologic technology."
In addition to serving as title sponsor, Bridgestone says it will supply "specially produced" tyres to 19 teams participating in this year's event. Bridgestone Australia notes that the aforementioned Ecopia with ologic technology tyres were first tested during the 2013 Bridgestone World Solar Challenge prior to their Australian market release in the Ecopia EP500. "The fact that this technology has made the full journey from solar challenge to real-life application is a compelling example of the great things that can be achieved when we invest in technology and our young people in a meaningful way," Moffatt continued. "We're very pleased to have signed up Shane Jacobson to be the ambassador for the 2015 Bridgestone World Solar Challenge – there's no doubt he will provide a unique and interesting perspective on this great event."
Jacobson will head to Darwin in the lead up to the Bridgestone World Solar Challenge, which officially gets under way on 18 October.