Two new Nexen tyres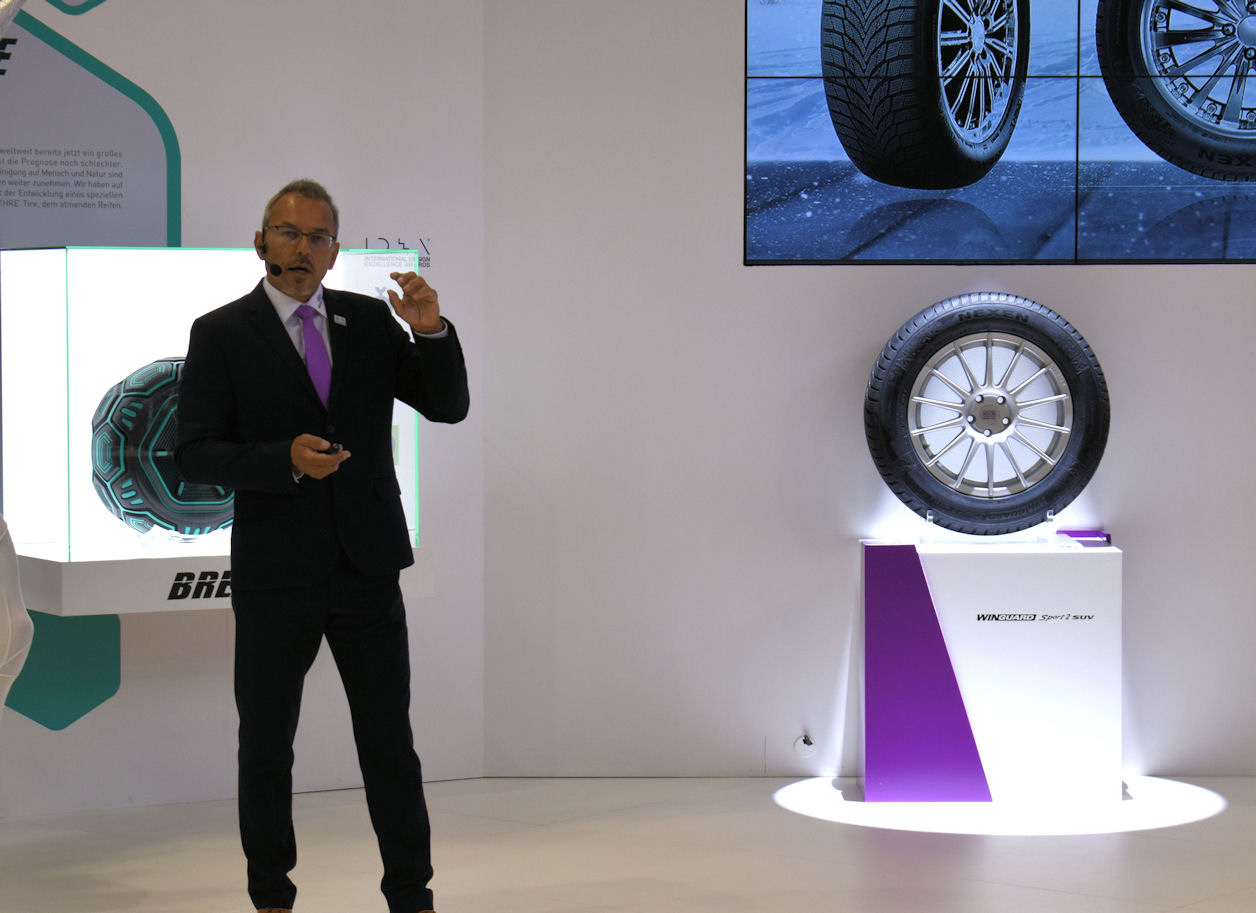 Nexen Tire recently presented a pair of new additions to its portfolio, the Nexen N'Fera Sport SU2 and the Nexen Winguard Sport 2 SUV. The first of these is positioned in the UHP segment and the second offers SUV fitments for 15- to 19-inch rim diameters. Both tyres will be available as of 2019.
According to Ralf Flachbarth, development engineer at Nexen Tire's European development centre, the N'Fera Sport was developed as an ultra-high-performance tyre for high speed use, offering high levels of driving comfort and excellent handling. The tyre's tread, he adds, offers strong protection against aquaplaning. "The UHP tyre also delivers strong driving stability and safety on wet and dry roads, as well as good durability."
The Nexen N'Fera Sport will initially be available in 20 sizes for 17- to 20-inch rim diameters.
As for the Winguard Sport 2 SUV, Flachbarth says it offers convincing performance as a UHP winter tyre "thanks to its excellent handling and outstanding driving stability." He adds that the tyre's "improved characteristics on snow-covered roads and in the wet" makes the tyre a "perfect match" for the demands of SUVs. The drainage channels within the v-shaped tread pattern are there to minimise the risk of aquaplaning while the zigzag grooves provide additional traction. Dual pitch tread blocks "enhance driving stability and braking performance on snow and ice."
A total of 27 Wingard Sport 2 SUV sizes will be available for 15- to 19-inch rim diameters upon the tyre's launch next summer. Nexen Tire says the range will round off its winter tyre portfolio.