Tire Cologne: Association claims visitor numbers similar to Reifen 2016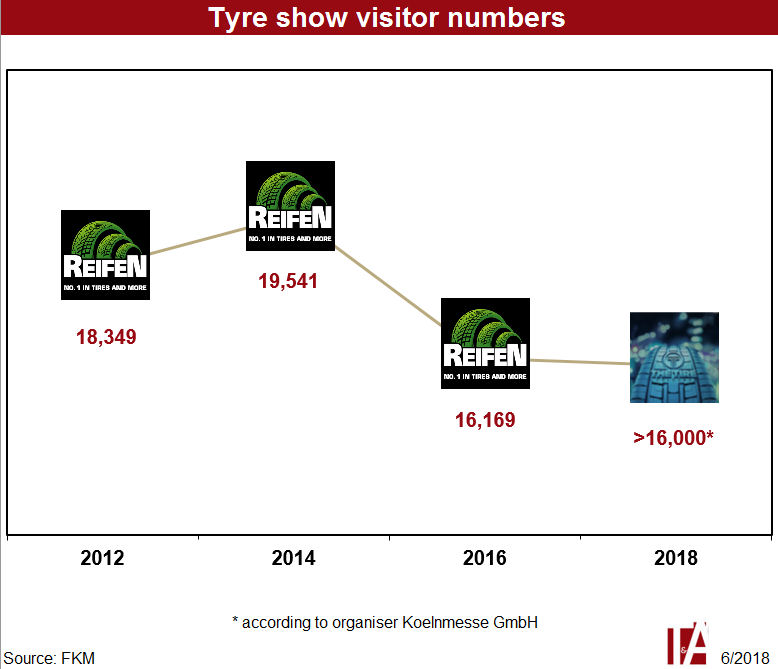 When we compared the visitor headcount at last week's The Tire Cologne exhibition with those at Reifen 2016 two years earlier, we noted visitor numbers were down around 20 per cent this year – a figure we reached by examining the official post-show reports released after each respective event. But did attendance drop so sharply from the one show to the next, or were the published visitor numbers for Reifen 2016 incorrect? The former industry association partner to Reifen and current partner to The Tire Cologne says the figure for Reifen 2016 was a case of over-inflation, and points to statistics supporting this.
While Oliver P. Kuhrt, managing director of Messe Essen, declared Reifen 2016 a "huge hit with exhibitors and visitors alike" and reported that the show hosted "almost 20,000 visitors," Hans-Jürgen Drechsler considers this number a "marketing gag" from the organiser. The managing director of association partner the National Association of Tyre Dealers and Vulcanisers (BRV) says that the visitor headcount published by the Berlin-based Society for the Voluntary Control of Fair and Exhibition Statistics (FKM) provides a more accurate account of visitor attendance at Reifen 2016. According to FKM information, just 16,169 visitors attended the Reifen show two years ago – pretty much the same number that turned up in Cologne last week, and 17 per cent less that the number of people visiting Reifen 2014.
"The number of visitors, at least 16,000, was stable at the level seen in 2016, an important milestone for the first exhibition in Cologne. The Tire Cologne has thus positioned itself within the market and will now establish itself step-by-step," commented Drechsler in a statement issued yesterday. The BRV managing director adds that the "masterplan" for The Tire Cologne is to grow visitor numbers to around 20,000 to 21,000 by the time the third show takes place in 2022.
The FKM has yet to issue its statistics pertaining to visitor numbers at The Tire Cologne.