Staffordshire Falken Tyre specialist welcomes SRI representatives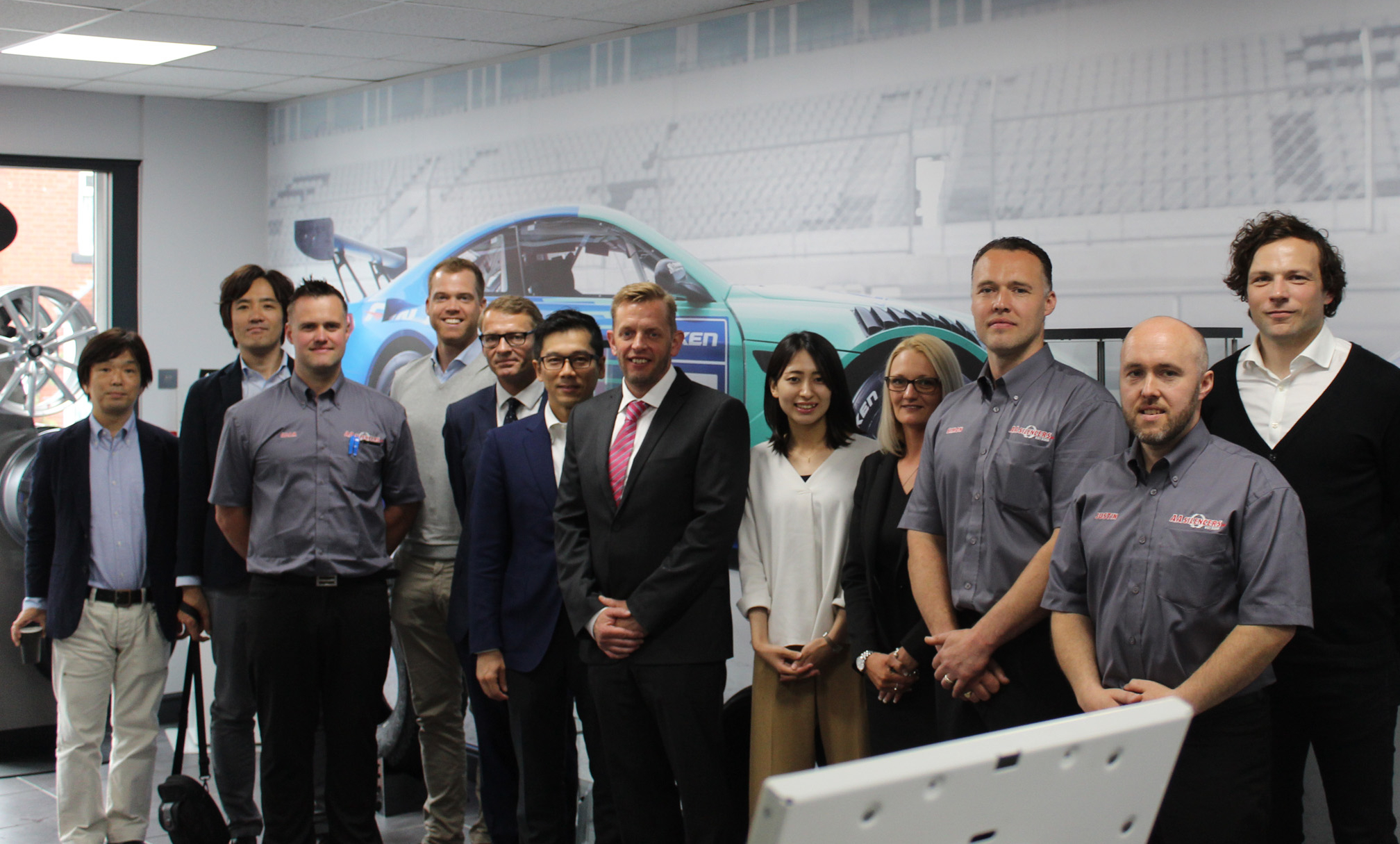 An award-winning AA accredited automotive centre in Cheadle, Staffordshire and Falken Tyres specialist dealer, AA Silencers has hosted an official UK visit from sixth largest global tyre manufacturer Sumitomo Rubber Industries Ltd (SRI), parent company of Falken. The SRI delegation visited the centre as part of an official UK trip with Micheldever Tyre Services. The visit included a tour of their premises, a meet and greet with staff, and the opportunity to discuss the impact the Falken brand has had upon AA Silencers business and their growing customer base.
Based on Tean Road and headed up by local brothers Simon, Justin, Adam and Blake Grocott, AA Silencers has doubled its tyre sales since it partnered with Falken Tyres earlier this year, along with an increase in customer footfall. The family-run business, employing 14 members of staff from the local area, has proactively aimed to deliver a whole new kind of fast-fit customer experience coupled with state of the art, modern premises using high-tech equipment and highly-trained technicians.
Simon Grocott says: "We have an active mission and commitment to our customers to provide the right tyre at the right price, but also to sell a range of tyres with credibility, which meets the needs of our customers. For us, we wanted a substantial range of tyres that were not only extremely safe, technologically advanced but also provided the level of quality our customer's demand – Falken have ticked all those boxes, and we're extremely honoured to have received a visit of this nature.
"This 'one of a kind' visit by Falken's parent company SRI is an extraordinary day for our business and the team. We have been able to showcase how well the brand has been received within our centre with the support of Micheldever Tyres Services. The decision to become a Falken Tyre dealer was by far a crucial decision in the growth of our business."