CLEPA award for Acorus flexible wheel collaboration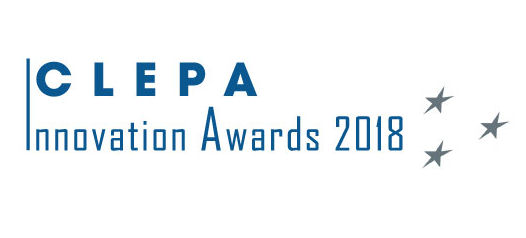 The Acorus collaboration between Michelin and Maxion Wheels was voted a runner-up in the third annual CLEPA Innovation Awards. CLEPA, the European Association of Automotive Suppliers, named Acorus its third-placed awardee in the Cooperation category. The award was accepted on behalf of the two companies by Pieter Klinkers, chief executive officer of Maxion Wheels, at a ceremony held in The Hague on 13 June.
"The automotive industry is undergoing a major transformation and collaboration is key to success in this fast-moving business environment," commented Klinkers. "It not only strengthens and accelerates innovation, it enhances our knowledge and expertise. The Acorus Flexible Wheel is the result of two global leaders pooling their know-how to deploy the Michelin Acorus Technology into an innovative product for the passenger car market."
Vincent Rousset-Rouvière, executive vice-president of original equipment passenger car tyres at Michelin, added: "Very early into the project, it became clear that we had to work together with Maxion Wheels and their wheel expertise, to bring this technology to the market quickly."
Introduced at the IAA Cars 2017 in Frankfurt, Germany, the Acorus Flexible Wheel is a wheel-tyre combination built to withstand tough road conditions and keep drivers and passengers safe. The patented new technology incorporates two flexible rubber flanges mounted on a special wheel body to create a flexible wheel that improves driving comfort and absorbs impacts from potholes and curbs. In addition to damage reduction, safety and improved mobility, the Acorus Flexible Wheel has further benefits for the driver such as improved comfort and noise levels.
The CLEPA Innovation Awards, organised in cooperation with Deloitte and with the support of the Dutch member RAI, celebrate outstanding achievements in the European automotive supply industry in the fields of Environment, Safety, Connectivity and Automation and Cooperation. For the first time, a special prize was awarded in each category to SMEs, acknowledging the important contribution of small and mid-sized companies to the industry's resourcefulness, ingenuity and competitiveness.