Maxion: December start for Smart Wheel road testing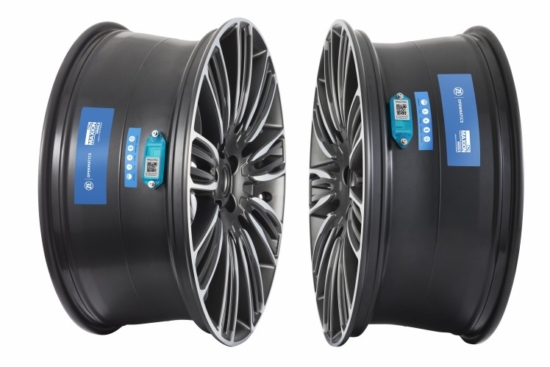 It's a little over a year since Maxion Wheels and ZF Openmatics announced they'd teamed up to develop the Smart Wheel, and Maxion now reports that road testing of this connectivity solution will commence in 2020. During the Ioche-Maxion Investor Day 2020, held online yesterday, Maxion Wheels' chief executive officer confirmed that Smart Wheel prototypes would be on the road before the end of the year.
"Next month we are putting prototypes on the road to prove that this concept is viable, and then we look of course towards commercialisation," stated Pieter Klinkers.
At the heart of Smart Wheel is a Bluetooth tag that combines Maxion Wheels' MaxSmart wheel sensor technology with ZF Openmatics' integrated TAG sensor platform. A tag is mounted directly to each of a vehicle's wheel rims. In addition to offering TPMS capabilities, Smart Wheel tracks humidity, tyre temperature, air pressure and vehicle load as well as wheel position, speed and vibration across nine axes. "The next trend on the horizon is measuring load," Klinkers commented. "We think that we have found a way to measure load very effectively."
Information is collected in real time and wirelessly transmitted to the vehicle's telematics onboard unit before being transferred to the ZF Cloud. The data can then be read and analysed via PC, smart devices or sent to a third-party system of the customer's choice. Smart Wheel can be used on most types of commercial vehicle, including agricultural machinery.