Borbet showing latest rims at The Tire Cologne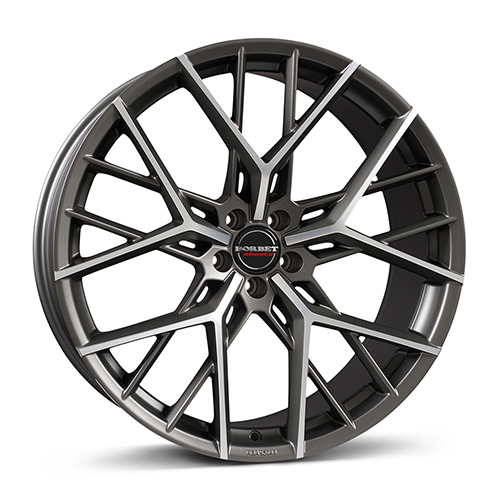 Wheel manufacturer Borbet is bringing an alphabet soup of new products with it to The Tire Cologne, including the BY, W and A.
The BY is an 11.0 x 23-inch alloy rim suitable for larger SUVs such as the Ranger Rover and Mercedes-Benz SLW. It features 20 filigree spokes. The W is a 6.0 x 15-inch, five-hole rim available in PCD 100 to 114.3, with crystal silver or finished in mistral anthracite glossy.
Borbet says the A, presented in the new size 8.5 x 20-inch, will be a highlight of its stand. The Borbet A is available in PCD 108 to 114.3 as well as with a higher wheel load in the PCD 112 and 102/5-hole. The new sizes retain the iconic five-spoke design on the original classic.