Borbet rims for Jaguar, Mustang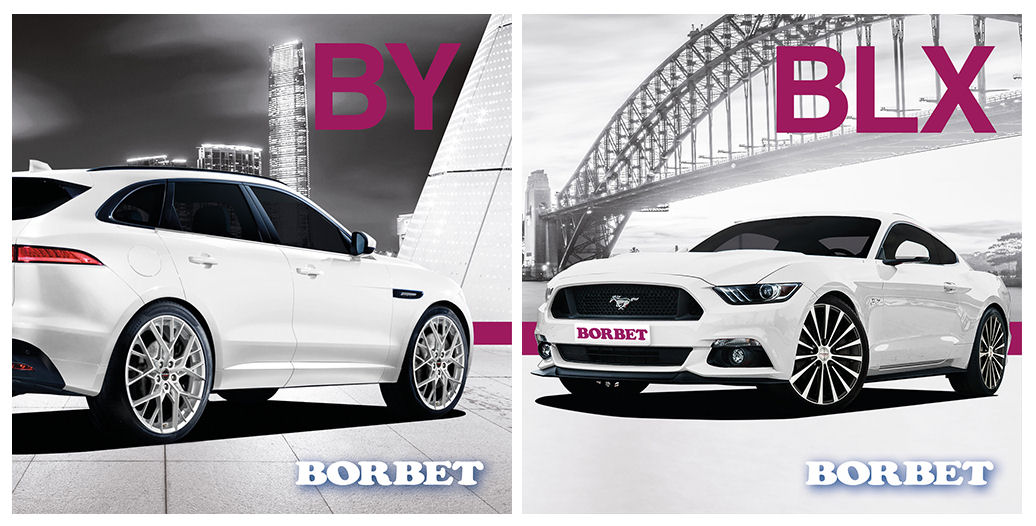 Besides being named after an untamed animal, Jaguar shares something else in common with the latest-generation Mustang – Borbet recently launched new rims suitable for both.
The big cat in question is the F-Pace, the brand's first SUV. The new fitment for the Jaguar F-Pace is the Borbet BY, a 20-spoke wheel produced in two finishes, sterling silver and titan polished matt. Available in 8.0 x 20 and 8.5 x 21 sizes, the Borbet BY combines a Y spoke and classic double spoke look.
The Ford Mustang has been with us for 54 years now, and the latest Pony Car can be shod in the BLX, a rim from Borbet's Premium product line. The BLX alloy rim is made in 8.5 and 9.5 x 19 as well as 10.0 x 20 sizes, with bolt circles of 114.3/5 available. Two finishes, black polished matt and brilliant silver, increase the range of individual products on offer.