Work begins on Nokian Tyres' technology centre in Spain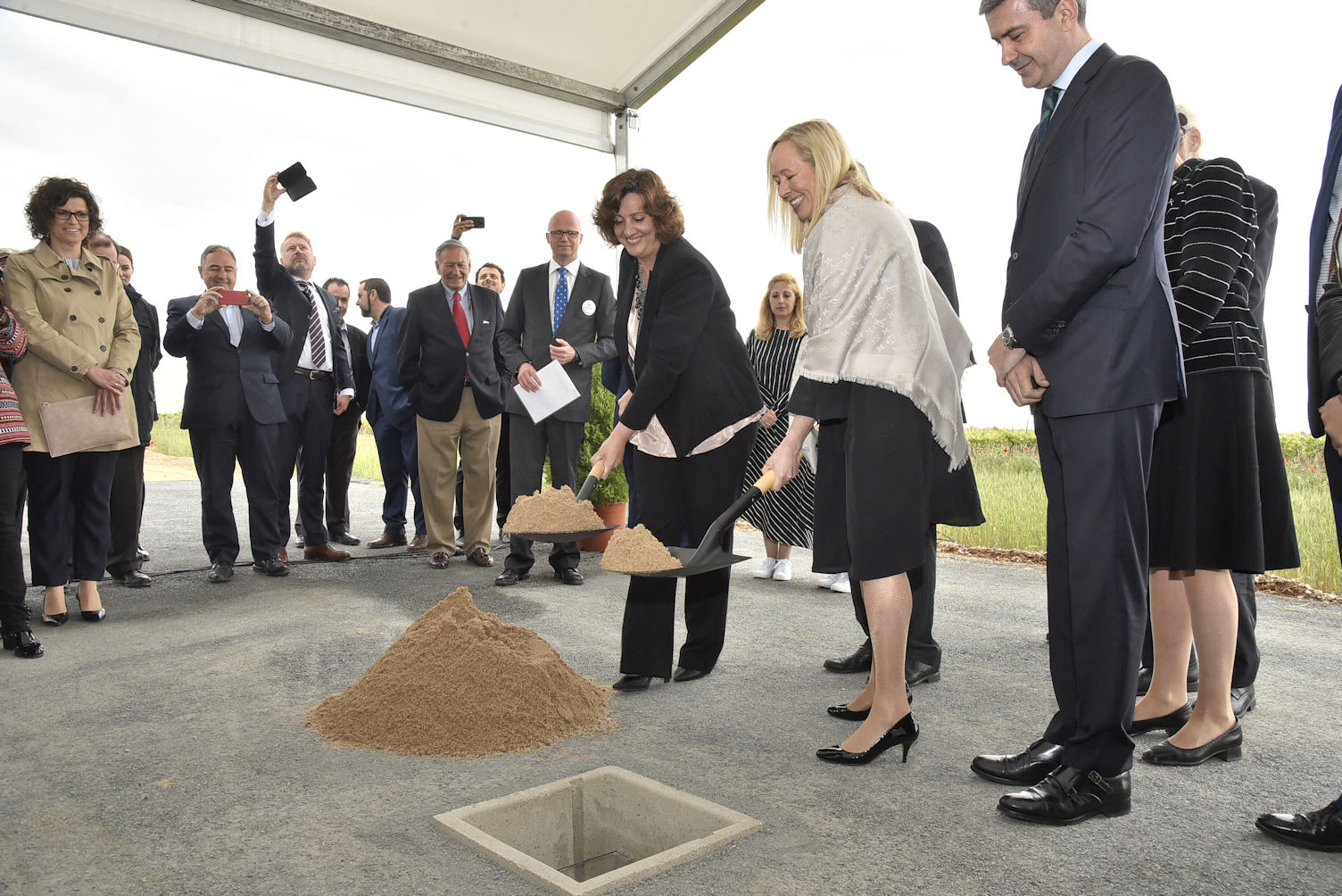 A groundbreaking ceremony held today marked the start of construction work on a new testing and technology centre being set up by Nokian Tyres in Spain. Festivities to celebrate the occasion were held at the site in Santa Cruz de la Zarza. Nokian Tyres anticipates the completion of the first test tracks next year ahead of the technology centre attaining full operational status in 2020.
The centre in Spain will complement the two established Nokian Tyres test centres in Finland (Ivalo and Nokia) and enable the year-round testing of summer, all-season and winter tyres. The site's primary focus will be high speed rated summer and all-season tyres, products that are in strong demand within Central Europe and North America.
"We have been planning the new centre for a long time in cooperation with the local authorities and other partners. Now is the time to take the next step and start building a technology centre for the future that offers versatile opportunities for accelerating product development and growing our product range," said Hille Korhonen, president and chief executive officer of Nokian Tyres.
The three-hundred-hectare test and proving ground will feature at least ten different test tracks for studying tyre durability and performance. A seven-kilometre oval track where tyres can be tested at speeds of up to 300km/h will circle the facility. The tracks also allow for the testing of EU tyre label characteristics, such as wet grip and rolling resistance.
"The modern, versatile test tracks in the new technology centre will be tailored for the demanding development work that goes into every Nokian Tyres product," commented Pontus Stenberg, vice-president of Nokian Tyres' Products and Technologies unit. "The hot Spanish conditions provide us with a great setting for testing our tyres all year long. Comprehensive testing and a thorough understanding of customer needs ensures that our premium tyres are state-of-the-art and work reliably in all conditions."
In addition to providing a location where year-round testing can be carried out, the technology centre aims to accelerate sustainable product development and innovation. Nokian Tyres began participating in a research project studying the utilisation of guayule for tyre manufacture last year.
Approximately 200 people will be employed during the site's construction, and once complete up to 40 new positions will be created. Local dignitaries attending the groundbreaking ceremony, including Emiliano García-Page, President of Castile-La Mancha, and Patricia Franco, the region's Minister of Economic Development and Employment, expressed their gratitude for the new opportunities accompanying this project. "Nokian Tyres investing in Castile-La Mancha is an important project for us too, creating new jobs and growth opportunities for the region. We believe it will have a positive impact on local business here in the heart of Spain," said Emiliano García-Page.