A colour for every country – P Zero Colour Edition at Ferrari Challenge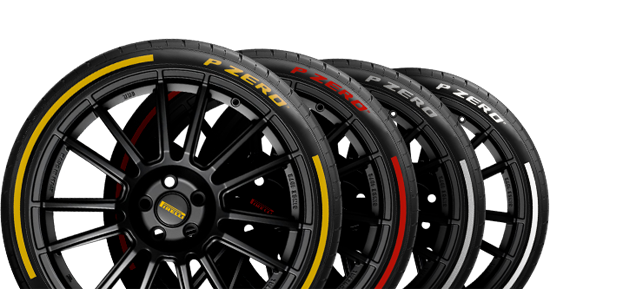 Pirelli is bringing a splash of colour to the Ferrari Challenge. The safety car used in the single-marque championship will be fitted with P Zero Color Edition tyres, with a different colour used for each country where a round takes place.
To start off with, yellow – the central colour of the Belgian flag – was chosen for the Spa-Francorchamps round in Belgium. The tyres will be red for Misano in Italy, blue for Brno in the Czech Republic, while in Barcelona the colour will be gold, again reflecting national colours. For the world finals in Monza from 1 to 4 November the colours are yet to be chosen; Pirelli's social media followers will be able to select the colour for the championship's closing round.
The Color Edition is a Pirelli option reserved for 19-inch and larger sizes. Seven standard colours are available and hundreds more bespoke shades can be selected via a dedicated website. Pirelli's research and development division has also identified new technologies that allow the colours to be applied using materials that do not alter the tyre's performance characteristics. Colour Edition tyres also feature a protective barrier to keep the colours vivid and reduce the risk of fading with time and wear.