Pirelli renews GT racing range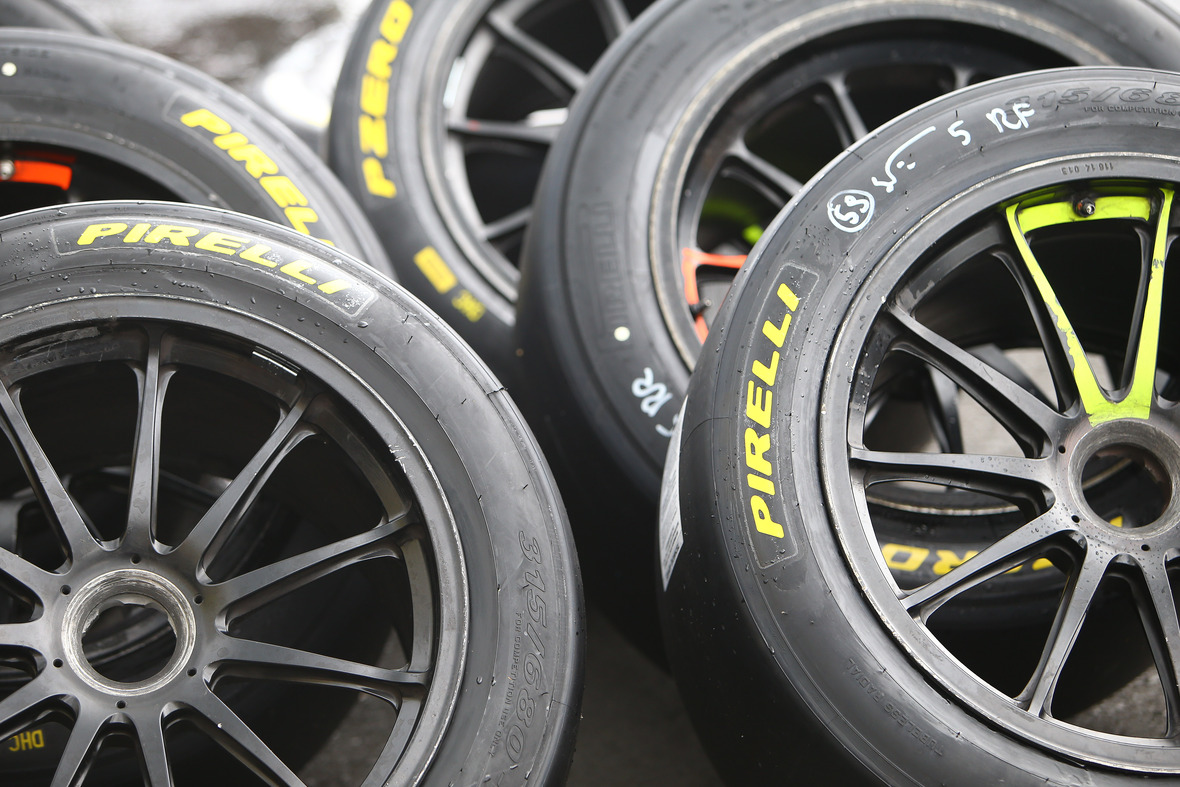 Pirelli has renewed its range of products for GT racing at the Blancpain GT Series' official test and media days at Paul Ricard, France. The main category of the Blancpain GT Series, with Pirelli as a long-term partner, is GT3, in which 15 brands are represented with 28 different models of car. The new slick tyre for the 2017 Blancpain GT Series, which takes in both sprint and endurance races, is called the P Zero DHD. Its new front and rear construction makes the tyre more suitable for the current field of GT3 cars, including a new profile, an optimised contact patch, and a new front size: 325/680-18 (previously 315/680-18).
Pirelli said the increasing success of GT racing around the world has led to more participating manufacturers and a wider range of vehicle architectures. The tyre development target has evolved to suit a wider variety of cars and improve driveability, as well as put into place some of the lessons learned over the last few seasons in wide variety of championships and race formats all over the world.
The new combination of front and rear constructions and slightly wider front tyres mean the front and rear axles now feel more connected. This makes the cars easier to drive for amateur as well as professional drivers. Pirelli adds that the tyres are equally at home on front, mid and rear engined cars: all of which are seen on the Blancpain GT Series. As a result, this provides a good base for the organisers to build an accurate balance of performance system. Pirelli has started to evolve its range of GT4 tyres as well as GT3; they will run on the new P Zero DHA product, also in 18" size.
The two test and media days at the Paul Ricard circuit in the south of France were designed to give competitors a first taste of their new cars and tyres before the season starts at Misano in Italy from 1-2 April, with the first round of the Sprint Cup. Pirelli is bringing approximately 2500 P Zero DHD tyres for the test day, which will be fitted to 53 cars.
Matteo Braga, Pirelli circuit activities manager, said: "Our renewed tyres for 2017 are a direct response to the requests from drivers and manufacturers, with whom we work in close collaboration on the road as well as the track. The tyres used for GT racing have to be among the most versatile in all of motorsport, as the cars are all so different but matched by a balance of performance to ensure equal competition.
"The Blancpain GT Series uses just one tyre for the entire season, which includes everything from sprint events to the 24 Hours of Spa. As a result, we have to come up with one tyre that works well on different cars, circuits, temperatures and races, for both amateur and professional drivers. It's a considerable challenge, where our know-how both at the highest levels of motorsport and ultra-high performance road car tyres comes together to produce competition products used in around 20 GT3-based championships and stand-alone events worldwide."