Save fuel & protect air quality with type-approved emissions components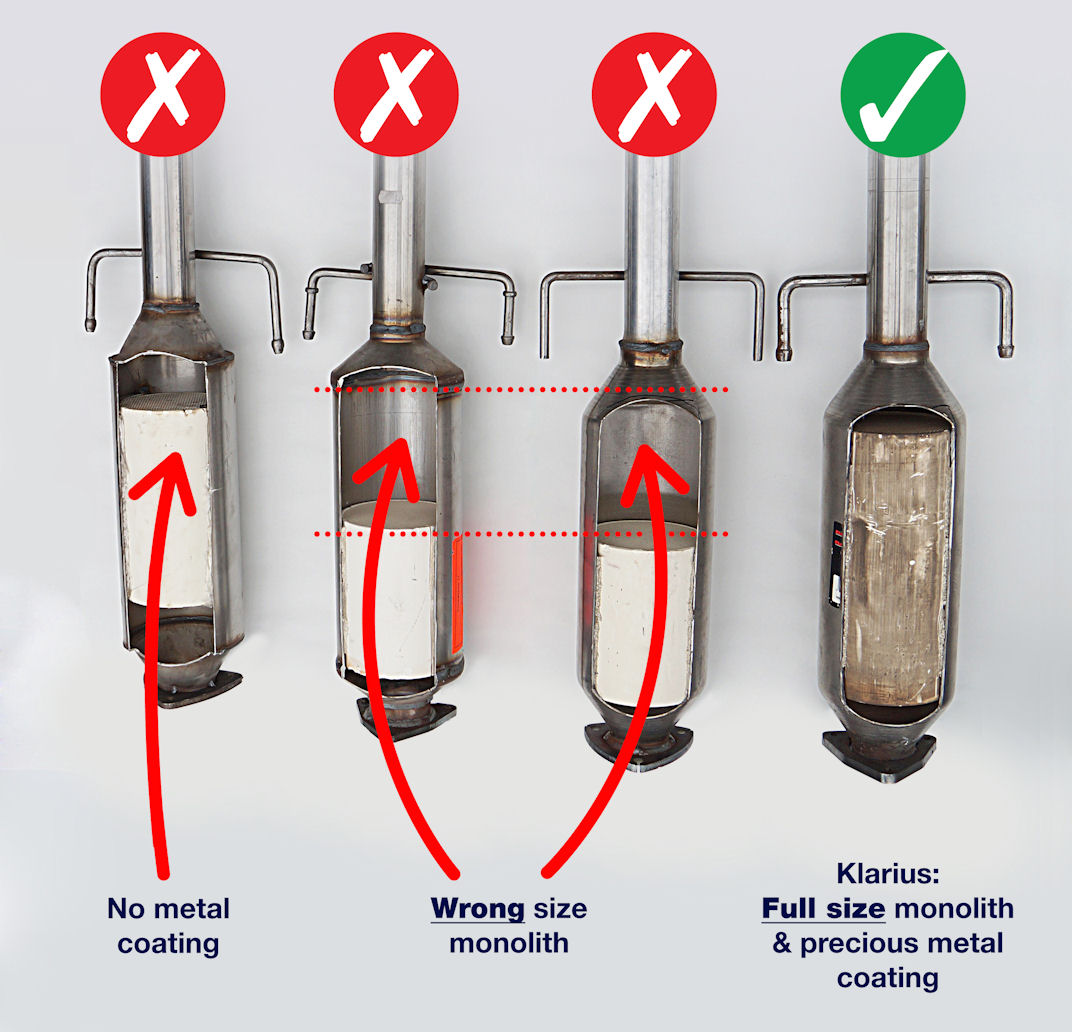 Recent assessments of air quality in British cities have brought the issue of emissions generated by road vehicles back under the spotlight. With major manufacturers and individual motorists potentially contributing to the problem, it raises the question, what steps can the aftermarket industry and motorists take to improve the environmental credentials of the petrol and diesel vehicles on British roads?
Doug Bentley, head of research and development at Klarius Products Ltd, explains that by specifying quality replacement aftermarket emissions products and ensuring these are fitted correctly, fuel efficiency can be improved and the air quality in our towns and cities protected.
The two components that most clearly represent the initiative to improve air quality are the diesel particulate filter (DPF) and catalytic converter (CAT). DPFs capture soot particles from the exhaust stream – periodically reducing the soot to fine ash at high temperatures, then holding the reduced particulates within the device. CATs transform harmful NOx and CO gases from the engine into less harmful exhaust gases. By selecting a type-approved replacement that is compliant to EU standards, these devices can preserve the original environmental compliancy of a vehicle. However, there are inferior products available on the market that will not work as well and present increased pollution risks.
DPFs contain an internal ceramic monolith which acts as a filter. An OEM equivalent aftermarket DPF will provide a long service life if installed on a vehicle, but some inferior replacements feature monoliths that are half the size they should be. These DPFs fill with soot more quickly, requiring more frequent soot-to-ash reduction processes and increasing the likelihood they will become blocked, either with soot, due to short trips or ash due to a lower capacity. Both scenarios result in more frequent replacement.
The blocking with soot issue has compelled some vehicle owners to remove the device entirely, which results in large clouds of carcinogenic black smoke being emitted from the exhaust – especially under acceleration. The increased risks posed by DPF removal to air quality are clear.
CATs feature a flow-through internal ceramic matrix made of similar material to a DPF, but instead of trapping and filtering exhaust gas a CAT has a light coating of precious metals on the surface of the matrix to convert Nitrogen Oxides, Carbon Monoxide and Hydrocarbons created by the combustion process. Some catalysing DPFs also incorporate these metals as a wash applied to the monolith. Cheap CAT and DPF replacements usually compromise on the levels of precious metals inside the matrix, which serves to exponentially increase the levels of dangerous emissions. To combat this, Klarius ensures that all CATs present in the range incorporate adequate levels of precious metals required to meet Type Approval standards.
Like DPFs, some motorists and garages will collude in removing the CAT from the emissions system entirely, further increasing the levels of harmful gases released into the atmosphere. Physical removal of either device will result in an automatic fail of the MOT test, if the internals have been removed, (an illegal solution some garages still offer) then there is a good chance the vehicle will still fail the emissions segment.
Fit and don't forget
Correct fitment also plays a key role in guaranteeing the effectiveness of an emissions system. A poorly fitted exhaust, CAT or DPF can leak gases into the atmosphere before they reach emissions control devices. An exhaust that has been extensively modified to fit a vehicle, or poorly designed in the first place may also give increased – or reduced levels of back pressure. This results in higher fuel consumption, with reduced efficiency translating into increased emissions levels.
For this reason, Klarius supplies the appropriate original equipment style fixings required for each product, ensuring optimum fitment. It is also vital that joints and flanges connected in the system before the CAT or DPF is sealed with the correct gasket, rather than paste or putty sealant material as this can find its way in the ceramic centre of either device and compromise it severely.
Therefore, selecting an OEM equivalent specification product that seamlessly integrates with a vehicle, and using the appropriate mountings, can maintain fuel efficiency and improve air quality. These key factors are why Klarius type-approves all applicable components within its range. In addition, products are fit-tested to actual vehicles of corresponding make, model and production year, which allows every component to be supplied with a 'Fit First Time' guarantee. Every part features a 2-year warranty. The entire 10,000+ product range is available now with next morning delivery in the UK.