Klarius exhaust 'adds 25hp' to BMW Compact Cup competitor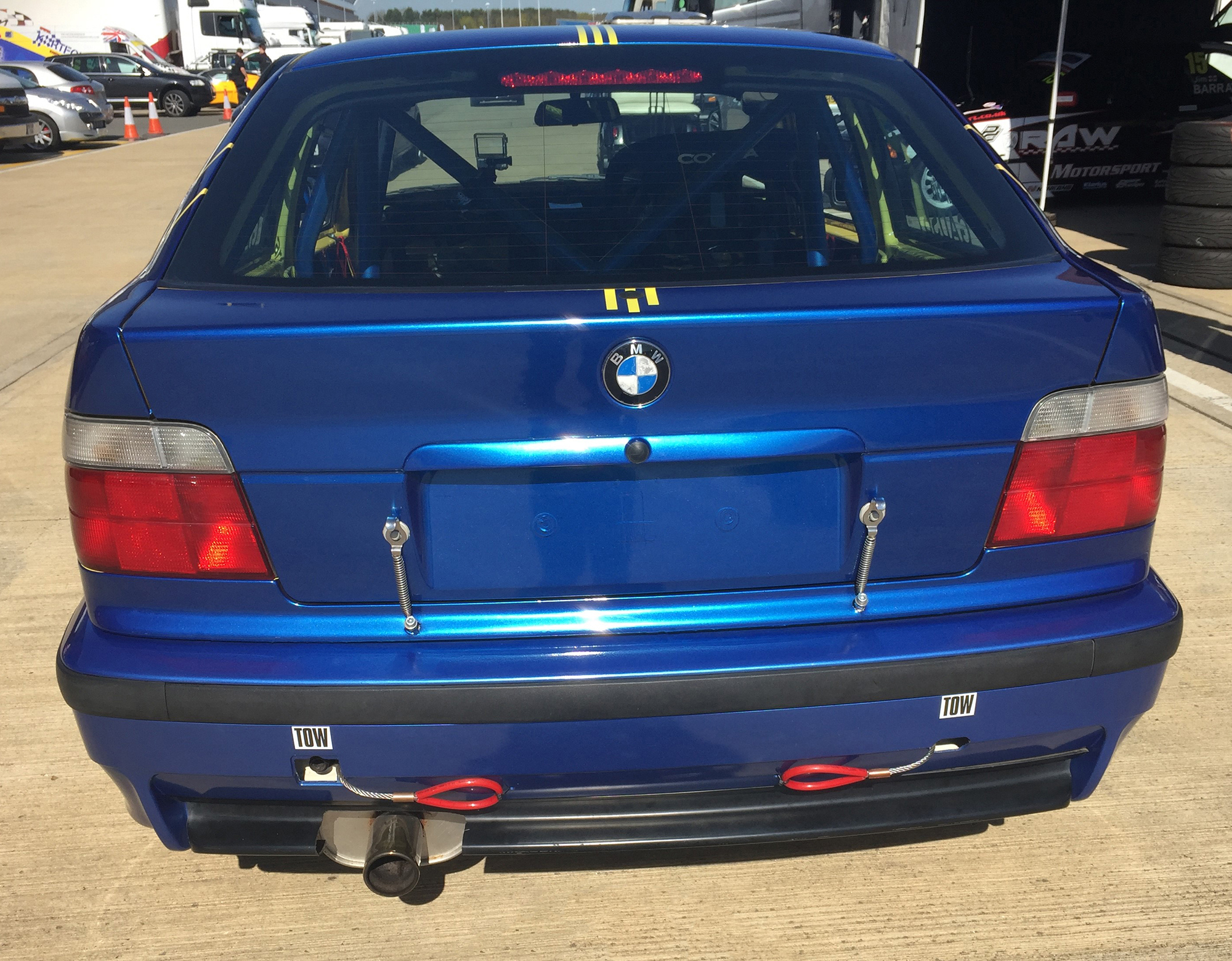 Racing is competitive at every level and so any advantage counts, but to add 25hp to a car that started with only 122hp with one component change is highly significant. This what a Klarius exhaust and CAT system has done for amateur racer Martin Gadsby's BMW Compact Cup car, the exhaust manufacturer states.
As a relative newbie to the sport, Gadsby is now in his third season having rebuilt his original car 'a couple of times' having visited the barrier in treacherous conditions. Working his way up the field the next rebuild came at the behest of creating a more competitive machine.
"The rules are pretty clear for the Compact Cup and they restrict what you can do to help keep costs affordable for privately funded racers with minimal sponsorship. As I've improved though I could see where the leading cars were making time, especially on the straights, so the search started for upgrades that gave the best return for the investment.
"Klarius produces an 'official' approved race exhausts system so I knew I was on safe ground with regards to the rules, but I wanted to be sure the system would deliver results when other engine mods are limited. I actually spoke to the head of R&D at Klarius, Doug Bentley, who has a track prepared E36 M3 which spends a fair bit of time at the Nürburgring, so I felt I could trust his opinion."
Bentley comments, "We usually see around 10 per cent improvement when changing from the standard road system to the Klarius system on a Compact Cup car, however, when the intake airflow and engine tune are also matched and balanced to the backpressure of the new system, you can see better results. That said, 25hp has to be the best result we've seen yet."
Gadsby's car is a 1998 3 door, BMW 318ti Compact with the 1900cc, 4-cylinder, 16 valve M44 engine. The Klarius exhaust system with or without 200 cell high-flow CAT is available directly from Klarius and other race parts suppliers.