Sayers Stay with Bandvulc Plus+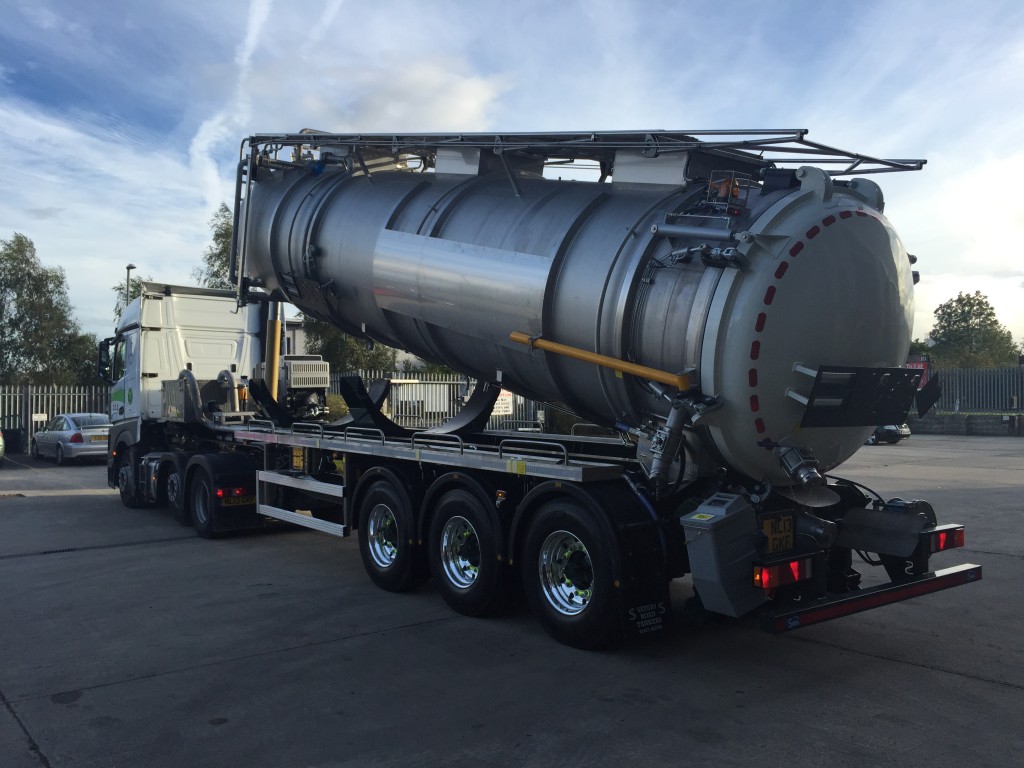 Sayers Road Tankers has renewed its contract with Bandvulc Tyres and fleet management division, BVPlus+, to December 2018. This is inclusive of specifying Continental product as new tyre policy and utilises Bandvulc's bespoke Tankmaster tyre for front and centre axles with Uniroyal on rear axles. Three tyre makes from one company. The Bandvulc offer also includes the latest release of Bandvulc's recharge system to assist Sayers with the management of tyre damage recharges.
Sayers were introduced through a mutual distribution client and, following a successful initial trial, an agreement was formalised in early 2015. This then put Bandvulc in a good position when a well-known national milk fleet joined Bandvulc in November 2015. The contract covers Sayers' fleet of circa 100 contract hired trailers plus full UK-wide breakdown coverage for any of their tyre needs.
Marc Kinnear, sales and key account manager, commented: "We are delighted that the successful management of the Sayers account has enabled them to confidently extend their tyre agreement with Bandvulc and I look forward to further enhancing the services we provide them with".
Jonathan Allinson and Richard Bennett, both Hire Fleet & Tanker Maintenance Managers, stated; "Sayers' wide range of tanker availability allows us to service the transport industry and also operate a substantial tanker hire fleet, servicing many industries including food, milk, general chemical and waste. Our reputation is key for service and reliability; Bandvulc's fleet management expertise enables us to operate proficiently and with cost-saving benefits for ourselves and our clients".