Magna Tyres appoints Muktar Barrie as sales manager West-Africa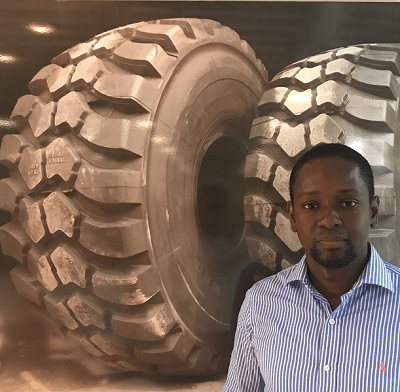 Magna Tyres Group has named Muktar Barrie as sales manager for the French-speaking countries in West-Africa effective 1 July. In his new position he has taken on the responsibility for growing the Magna Tyres market presence and will focus on developing strong customer relationships.
Barrie has 14 years' experience in various sales jobs, half of this time in the tyre industry. He was born and raised in Africa and is the right person to expand the Magna Tyres brand on this continent. His versatility and keen commercial insight provide the perfect conditions to be successful in Africa.
In recent years the Magna Tyres brand has conquered a significant market presence in Africa. "Our performance has been excellent and we see an even greater market potential, comments Hein de Wind, sales director of Magna Tyres Group. "By appointing Muktar, we will increase our attention to local customers and dealers, and want to help them even better than we already do now."