CSG renews two-year tyre contract with Bandvulc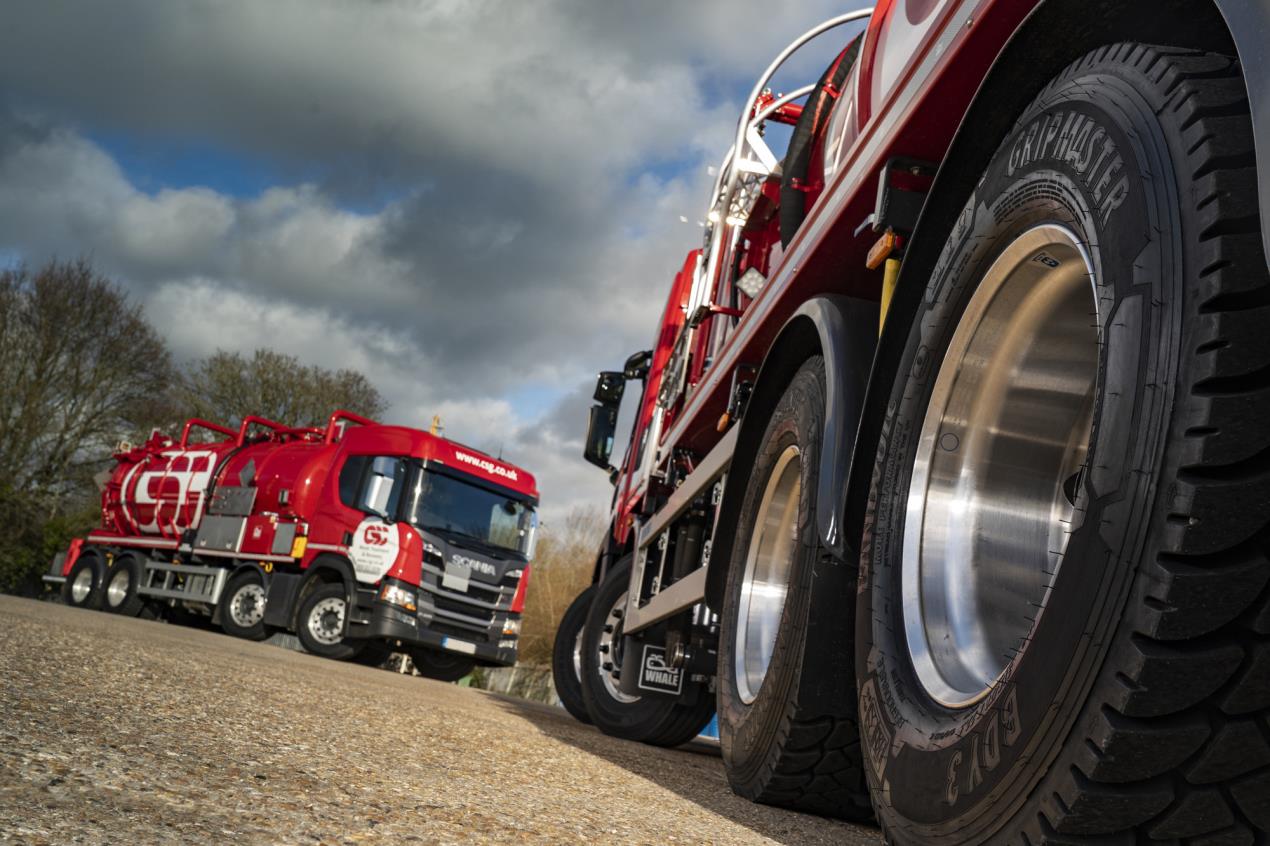 Waste management group, CSG, has committed to a further two years with Bandvulc, the retread subsidiary of Continental. The decision takes the tyre management contract between the two companies into its seventh year, at a time when fleet numbers across CSG and sister company J&G have risen to close to 150 vehicles.
CSG, based near Fareham, Hampshire, operates over 20 facilities nationwide and is one of the UK's leading suppliers of specialist waste management services. A family-owned business since its foundation in 1934, today it offers a wide range of services both to householders and commerce nationwide. With its in-house transport fleet, CSG is able to collect most types of hazardous and non-hazardous waste from almost any location, while its own treatment and recovery centres treat, recover and recycle the majority of waste collected.
Talking about the decision to continue with Bandvulc, CSG Fleet Engineer, Mick Arnold, said, "Many years ago, we had a variety of tyres on a managed contract, but the supplier wanted to get out of contract business altogether. We therefore gave Bandvulc the chance to deal with everything and haven't looked back since. Now, as part of Continental, Bandvulc has a terrific range of high-quality tyres that they can offer us on steer axles, with their top of the range retreads on all of our drive and trailer axles."
Mick Arnold had joined CSG in 2008, coming from the bus sector where contracts were standard practice. He recalls, "When I got into CSG I discovered that there was no formal central policy on tyres. Individual depots were making their own decisions on tyre choices and, while they were buying good-quality tyres, there was clearly a lot of unnecessary expense and management time being wasted. Since Bandvulc has been running and managing the overall fleet contracts for CSG and J&G, we have undoubtedly benefitted from significant savings in both areas. It's so simple. They cover us nationwide, so if we have any unexpected problems we just call them. They deal with it and we then get a detailed report on the matter."
Both the CSG and J&G fleet contracts are managed by Bandvulc using the Conti360° Fleet Solutions programme. Ian Harris, National Key Account Sales Manager for Bandvulc, who oversees the contracts said, "Conti360° Fleet Solutions allows us to give a very detailed cost-matrix for the fleets that forecasts usage, and produces a daily, weekly and monthly price per vehicle. We take all the day-to-day work on tyre management and CSG overall has a known budgeted cost per asset. The CSG fleet is on a fixed pence-per-kilometre contract, which works well for them, and at the moment the J&G fleet is on a pay-as-you-go contract, though managed in exactly the same way by us. We fit Bandvulc BDE1 on drive axles and Continental Hybrid HS3 on steers for the tractor units, with Bandvulc B2K on tanker trailers. Continental Hybrid HS3 and Bandvulc Big D are fitted to the steer and drive axles respectively on the rigid tankers."
Harris continued: "For CSG fleet we have a tyre policy tailored to application type, which returns maximum mileage and damage protection in what can be a demanding operation. CSG rigids are equipped with Bandvulc Big D, which incorporates Armorband sidewall protection and proven grip pattern. With our broad product range we can also fit the Bandvulc BDY3, a great choice for replacement tyres, on CSG's new rigid fleet running on 315/70R22.5."
J&G is a stand-alone subsidiary of the CSG business. Acquired 10 years ago, the company has specialist skills in photographic and printing waste management. It runs a fleet of 25 vehicles, largely comprised of curtain side trailers and draw-bars. Here, Bandvulc fits the BD08 on drive axles and Uniroyal FH40 on steer axles for the tractor units and rigids, as well as Bandvulc B2K on trailers.