Warning issued for trailer tyre and wheel assembly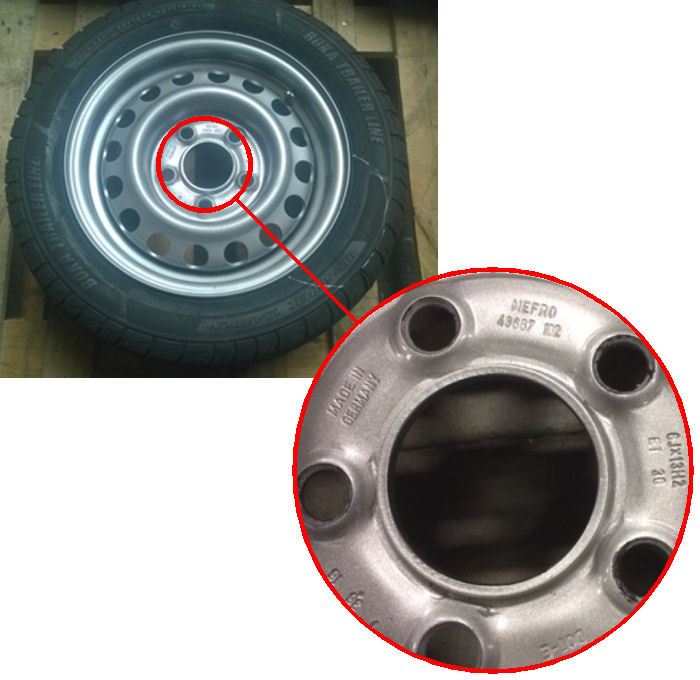 German authorities have issued a warning regarding a tyre and wheel combination for trailers sold in Europe by STARCO NV. The Federal Motor Vehicle and Transport Authority (Kraftfahrt-Bundesamt) warning relates to mounted wheel units comprised of a 195/50R 13C 104/102N Boka Trailer Line tyre fitted to STARCO 5½Jx13 or Jx13 Mefro steel rims. The authority reports that damage to the tyre during mounting may lead to tyre failure, and further use should therefore be avoided.
The trailer tyre and wheel assemblies were original equipment on products from multiple manufacturers, and also sold as a replacement fitment. The warning applies to all trailers fitted with the above tyre and wheel combination sold from 1 July 2016. A recall has been issued for the affected wheels, however not everyone who purchased the wheels as a replacement fitment could be contacted. The manufacturer will replace and remount the wheels free of charge.
Anyone with a trailer fitted with the above tyre and wheel assemblies should phone Stericycle customer service on +44 (0) 2086 101609 or e-mail the firm at STARCOrecallsupport@stericycle.com.