Starco's speciality wheels division supplies Rosenbauer airport fire trucks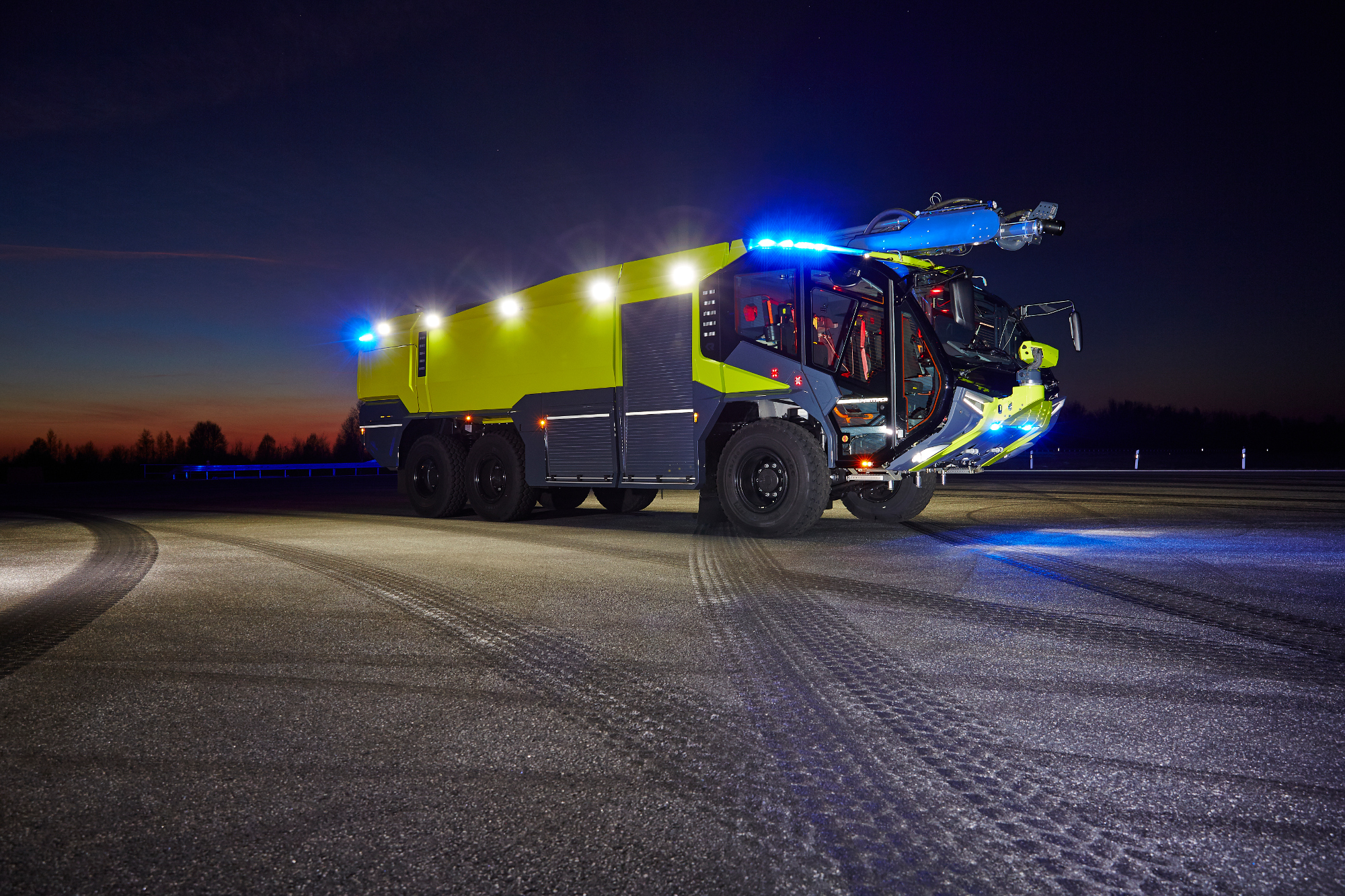 Starco is supplying wheels designed to withstand high water tank loads and speeds of up to 140 km/h for the Panther range of airport fire trucks. The family-owned manufacturer, Rosenbauer has been a Starco customer since January 2015, and is represented through its high-end, speciality product in more than 100 countries.
"Our airport customers need maximum safety for their passengers. In order to meet airport safety standards and to allow 100 per cent focus on hazards, we need to secure 100 per cent availability, as well as vehicles that are easy to use and highly functional," explains Michael Steininger, R&D manager of engineering at Rosenbauer. He adds that the best possible driving and extinguishing performance, as well as extremely high quality standards, are essential in the highly competitive market of Aircraft rescue & firefighting vehicles.
In 2015, Starco moved its specialised wheel manufacturing from a small factory in Switzerland, which employed 30 people, to its ISO 9001-certified Croatian manufacturing centre in Beli Manastir. The keys to this transfer were the ability to generate more capacity and to fully utilise its staff of over 200 employees in Croatia. This change has allowed Starco to develop manufacturing applications for customers such as Rosenbauer.
"We know that our customers need quality and reliability, and with our manufacturing located in Croatia, we are able to meet these requirements. By utilising lean manufacturing philosophies, we are able to offer lead times of weeks, not months. Flexibility is key." says Sven Holmes, Starco's segment director for specialised vehicles.
A customer like Rosenbauer differs from other original equipment manufacturers due to its relatively low volumes, different wheel and tyre variants (for instance, rim diameter and offset), and special requirements with regard to high speed, cornering speed, high-load and off-road capabilities.
"From a development point of view, we need partners who are experienced in their field and who fully understand our requirements. Our suppliers have to be proactive rather than reactive, while looking for a new solution and supporting us with their knowledge," explains Steininger.
Starco now fulfils Rosenbauer's demand for 20" and 21" wheels, having developed many specialised wheel solutions via an in-house wheel and tyre engineering team. "We see a great potential in these niche markets – in particular because we are able to build good collaborations with customers and, if necessary, with sub-suppliers to find intelligent solutions to application problems," explains Holmes, who has 16 years of experience in the wheel and tyre industry.