STARCO upgrading wheel production to meet OE ambitions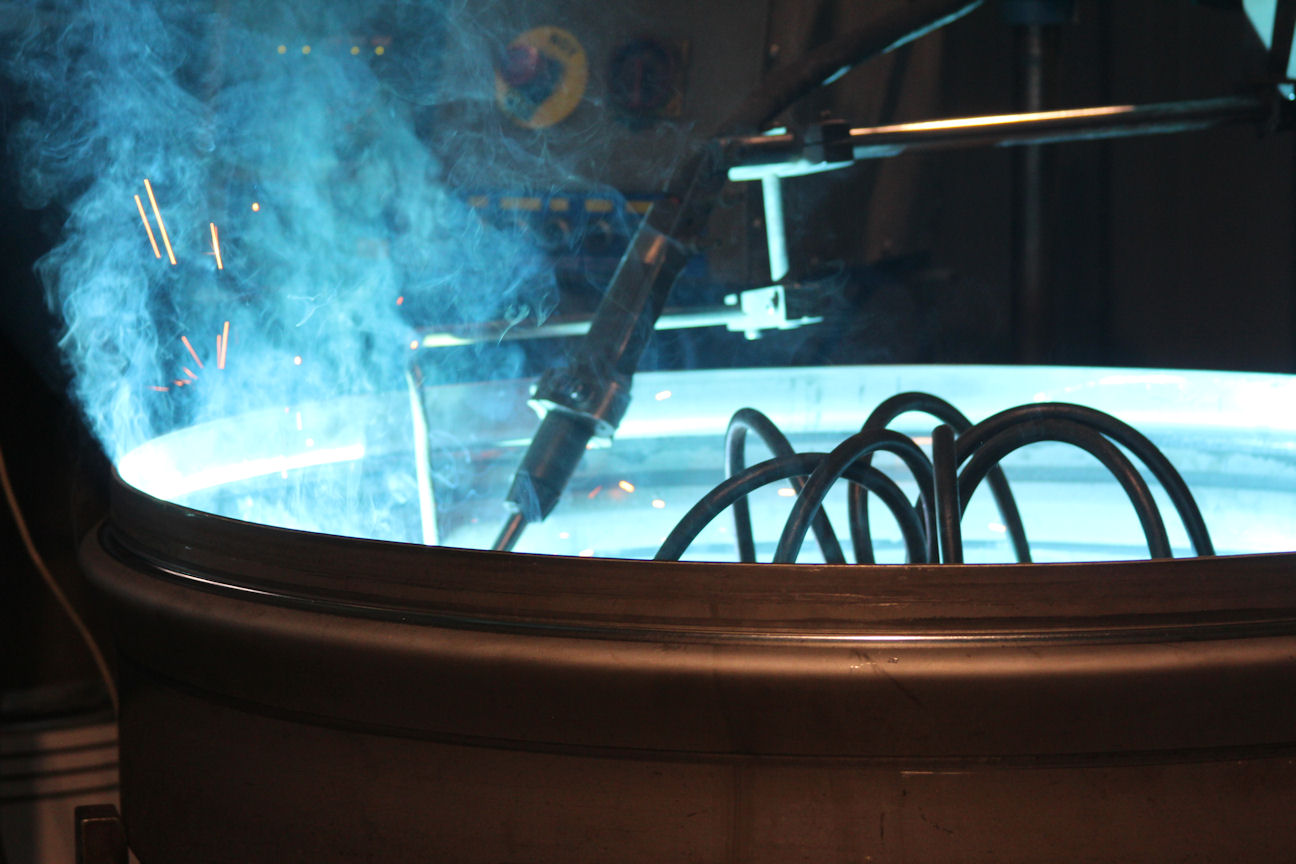 When tourists visit Croatia, they don't come to Beli Manastir. The sleepy town of around 8,000 inhabitants is about as distant as you can get from Croatia's bustling beach resorts and still stay within the country's borders. But Beli Manastir's lack of package holiday cred doesn't matter a jot to STARCO – instead of bringing the world to Beli Manastir, it is taking Beli Manastir to the world.
To be precise, STARCO exports the steel wheels it produces in Beli Manastir to markets around Europe and further afield. The site is the company's global wheel production centre for the agricultural, industrial, static caravans, light transportation and lawncare segments, and it increasingly partners with OEMs to provide specialist solutions. Wheels made in Beli Manastir – or simply Beli, as the locals call it – have helped STARCO gain a strong position within a niche market. In order to accommodate growing demand for these products, the company recently announced a further investment in the plant. In addition to investments being made in its workforce and processes, STARCO has set 7.2 million euros aside to raise capacity in Beli by 75 per cent over the coming four years.
"Our growth plans include all types of products made in Beli," shares Richard Todd. Chief executive officer of STARCO since 2015, Todd is closely involved in plans to transform the Beli Manastir site into an even stronger supplier for OEMs, and even drew upon his prior professional background in lean manufacturing when overseeing the aforementioned reconfiguration. He comments that increasing output in Beli Manastir will enable STARCO to "grow significantly at a group level."
Current capacity at the Beli plant is more than a million wheels per annum. Most of these are pressed and spun wheels – 600,000 pressed and 400,000 spun wheels – for ride-on mowers, construction vehicles, small wheel loaders and agricultural implements such as hay tedders are produced there each year – and almost all are sold to OEMs such as Avant, Kverneland and Thwaites. In addition, many dual wheels and made-to-measure (MtM) wheels are made in Beli each year.
While a 75 per cent increase in capacity over 2018 levels covers all types of products made in Beli, MtM and dual wheel production will initially benefit the most. "This is our biggest growth area in the short term, and we prioritised this to get it finished first. It is the first move in the puzzle that frees everything else up," says Todd.
Signs of this first move in the puzzle were already to be seen when we visited Beli Manastir in late April. On the site of what had been a car park just six months earlier stood a new production hall. Equipment had already been transferred there and was in operation, making dual wheel and MtM solutions. Some of the area freed up in the adjacent, original production building by the equipment's relocation was occupied by new, recently-installed CNC machines as well as new pressed and spun wheel production lines.
Preferred partner for dual wheel applications
The dual wheel product made in Beli Manastir is the solution developed in Switzerland by Gebrüder Schaad (now STARCO GS). Richard Todd describes this as the "best system" of its type in the world. A simple yet effective clamping mechanism allows any tractor up to 600hp to be converted to a dual wheel configuration within a short period of time. Beli Manastir took over the manufacture of the STARCO dual wheel solution in 2016, and production began in the new factory building just prior to this year's high season. Todd shares that STARCO has worked hard to improve levels of service for its dual wheel products since relocating production from Switzerland to Croatia. "For the 2020 season we're targeting to hit best in class for everything, not just product quality," he adds.
The set-up of a new production line coincides with a strategic reorientation for dual wheel and MtM products. "Our approach was regional and aftermarket-focused in the past," Todd explains. "But we've been working hard to have our product approved at OE level. We're working with a number of the biggest OEMs in the agricultural sector." STARCO strives to be the preferred partner for dual-wheel applications with all main tractor manufacturers in Europe. It shipped its first order to Valtra the day after we visited the Beli plant.
A decade of development
The Beli Manastir plant has come a long way since first opening in 2003, or indeed since the day Richard Todd first saw it six years later. Mario Biscan, general manager of STARCO Beli Manastir, joined the company around the same time as Richard Todd. He recalls significant room for improvement: "Prior to 2009 there was no flow production, no maintenance programme and no recognised quality standards in place. There was also no training plan for the workforce." Todd adds that 2009 was the year that STARCO took its "first proper look at how we wanted to move forwards" in Beli Manastir.
Today the Beli plant is ISO 9001:2015 certified and production benefits from a preventative maintenance regimen as well as programmes to remove bottlenecks and reduce lead times. This year, STARCO is also introducing PPAP (production part approval process) into the factory.
Training programmes for the production workforce (160 of the approximately 220 people employed by STARCO in Beli) are also in place, and each employee can operate an average of six workplaces within the factory – a skillset that provides flexibility within the plant. "It takes about two years to fully train someone," comments Biscan. "We want to keep these people, so it pays to make sure our team is motivated." STARCO's efforts to this end were rewarded in 2016 when it was named best medium-sized company in Croatia.
Modern & flexible
The recently-announced investment follows investments last year in new production lines; the addition of a line dedicated to making pressed wheels for ride-on mowers, hay tedders and other applications increased capacity for these products by 50 per cent, and a further line for producing 14- to 30-inch wheels for agricultural and industrial applications was also installed. "This gives us more capacity and flexibility," says Richard Todd. "Last year, machines making these products ran 24/7 for nine months of the year. When a problem arose, the customer felt it."
Todd stresses that STARCO's investment in Beli Manastir isn't just about capacity. "The philosophy behind it is achieving single piece flow. We want to limit work in progress as much as possible and possess a flexibility that allows small batch sizes."
More changes are to come: Plans for 2019 include automating the main volume pressed wheel line in May and, potentially, the spun wheel line at the end of the year. In 2020 it will be the turn of the plant's e-coat and paint operations, and STARCO's sales projections suggest that further pressed wheel capacity will once again be required. Construction of a 2,000 square metre on-site warehouse and associated infrastructure is also planned for next year. And automation will continue.
"The goal is in a year's time that visitors to Beli Manastir will walk into a totally modern factory with a bright working environment. Which is very much in line with the biggest OEM customers we're targeting," says Todd.
Beyond rubber and steel
When asked about STARCO's plans as a group beyond the current investment period, Richard Todd replies that predicting the market even five years into the future is very difficult. That said, he expects volumes in Beli Manastir will continue growing. "We gain additional opportunities the more we work as a solution provider with the bigger producers. Working with one part of a big group opens up other areas."
The trend within the agricultural segment is towards increasingly specialised machinery applications, and these require new and different solutions for the wheel and tyre. "We've only really scratched the surface of the agricultural segment in this regard, and we haven't even really looked at industrial," comments the chief executive officer. "Industrial is one area that is every much on the radar."
Beli Manastir will play a role in STARCO's plans to grow in the industrial sector. So will the company's plant in Crewe. Various grades of polyurethane are being examined at the UK facility, and Todd shares that STARCO is involved in "a number of interesting development projects" that take the material into agricultural and industrial applications. "This is something beyond the traditional steel and rubber, and we believe these offer interesting opportunities to work with OEMs. These materials have never been used before in these applications."