Avon TrailRider fitment for Honda Africa Twin launched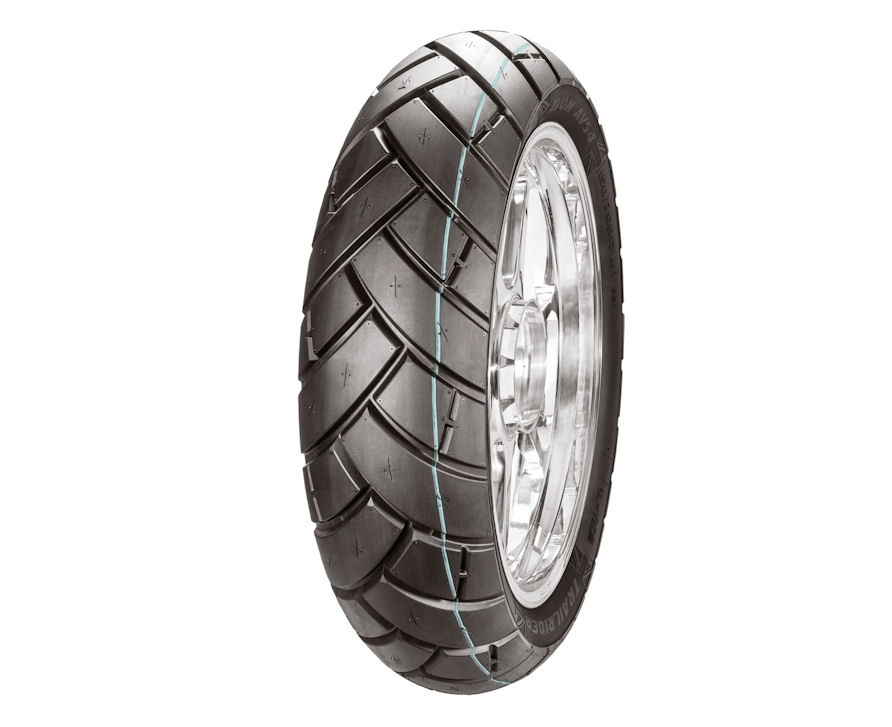 Avon Tyres has released a new TrailRider fitment aimed at Honda's new Africa Twin. The TrailRider adventure touring tyre is now available in 150/70 R18 rear size, a size that also fits the recently introduced KTM 1090 Adventure.
The Melksham-based tyre maker describes Honda's original XRV750 Africa Twin as being one of the most evocative bikes of the 1980s and '90s. Honda has brought the name back to life with the latest CRF1000 version. "With genuine off-road abilities and fabulous road performance, plus an optional dual-clutch transmission (DCT) automatic gearbox, the new Africa Twin has been a popular addition for Honda," comments Avon Tyres.
The TrailRider is designed with a 90/10 split in terms of on/off-road performance, and is thus seen by the manufacturer as "an excellent choice for the adventure tourist who spends most of their time on asphalt, but needs the ability to venture onto dirt trails and gravel tracks."
The TrailRider design includes Avon's trademark '3D Sipe' technology, which uses interlocking 3D 'teeth' inside narrow tread slits to improve warmup and wet-weather performance without affecting stability. In addition, a new tread compound uses a super-rich silica mix that aims to provide superb wet grip while giving excellent mileage and wear characteristics. The rear tyre features a multi-compound tread that uses a harder compound in the centre of the tyre for better wear, and softer compounds on the edge for cornering grip.