After the Storm: Avon Tyres releases Storm Endurance race tyre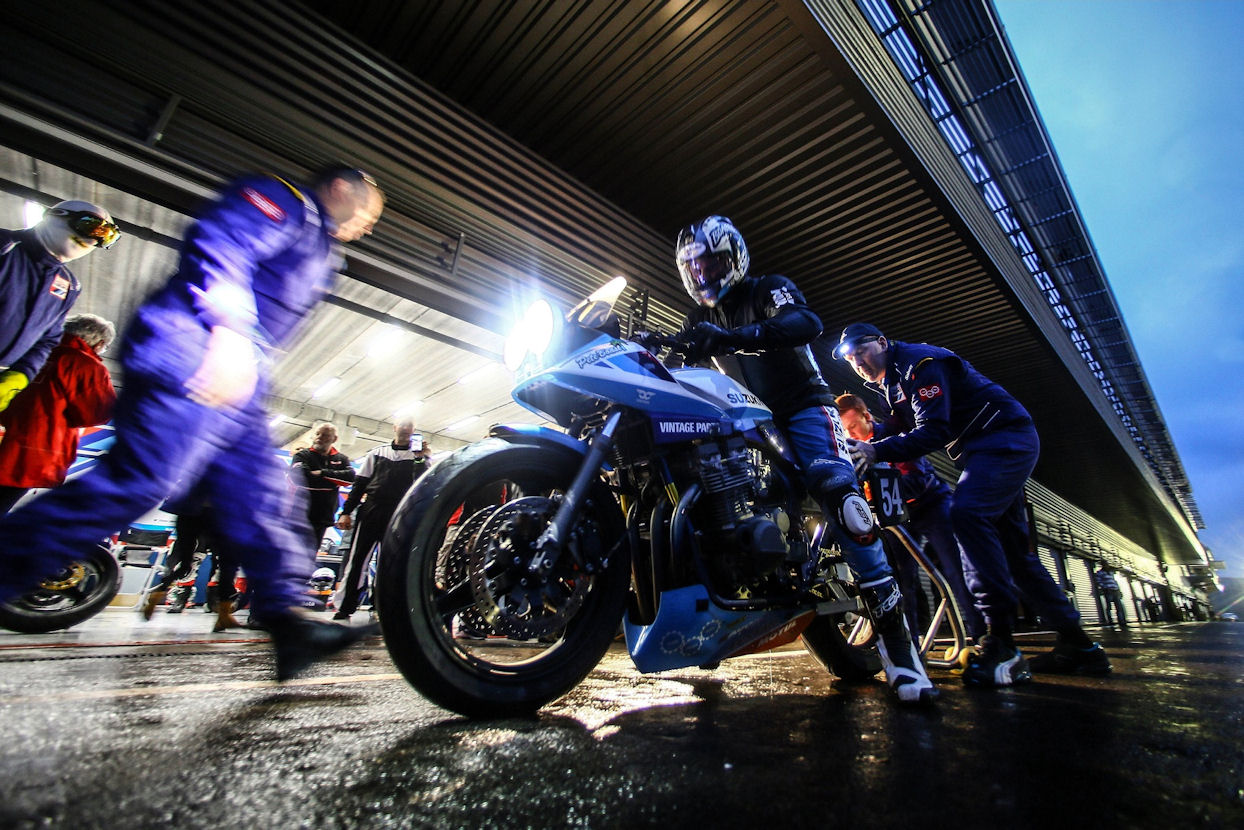 The recent replacement of the long-running Avon Storm sport-touring tyre range with the new Spirit ST hasn't marked the end of the line for the Storm. Avon Tyres reports it has developed a new Storm Endurance motorcycle race tyre, and this has already gained its first competitive victory courtesy of Neate Racing's win at the Spa Classic 4 Hour race in late June.
With the moulds used to make the Storm tyres no-longer required by the company's road tyre division, they were repurposed by Avon's motorsport department for race tyre production. The Storm moulds include sizes that are becoming very popular in some modern classic race series; many of the superbikes from the 1970s and 80s use 18-inch wheels and tyres, and the Storm moulds cover this size range perfectly. Avon then developed a race-specification casing, with competition compounds, and produced the new race tyre using the Storm sport-touring moulds.
The result, says Avon Tyres, is a 2017-level race tyre, with a mid-2000s tread pattern, to fit 1980s race bikes, including those running in the modern classic endurance racing world.
Many consider the Spa Classic 4 Hour race to be one of the highlights of the classic race season, with teams entered from across Europe. Avon supplied its Storm Endurance race tyres to several teams, including Neate Racing's Steven and John Neate and Bob Collins, and the Team Classic Suzuki outfit, with riders Guy Martin and Pete Boast. Despite horrendous wet weather conditions during the race, Neate Racing won the Spa Classic 4 Hour race, with the Suzuki Katana finishing in seventh.
"The Avon tyres were good," stated Neate rider Bob Collins. "We used them in practice and decided they were going to be the ones. I had hardly any wheel spin from them in the wet, and I was sort of pinning it everywhere. They're definitely a very, very good wet tyre."
Suzuki's Pete Boast agreed, commenting: "Both myself and Guy [Martin] were impressed with the performance and they gave us a lot of confidence. The level of grip was brilliant and neither Guy or myself had any big moments. Maybe we could have gone even quicker!"
Steve Smith, Avon's motorcycle motorsport manager, added: "The Storm was always a good road bike tyre. With a bit of work from the Avon motorsport department, they have transferred to the track with superb results."