British bike resurgence driving business for Avon Tyres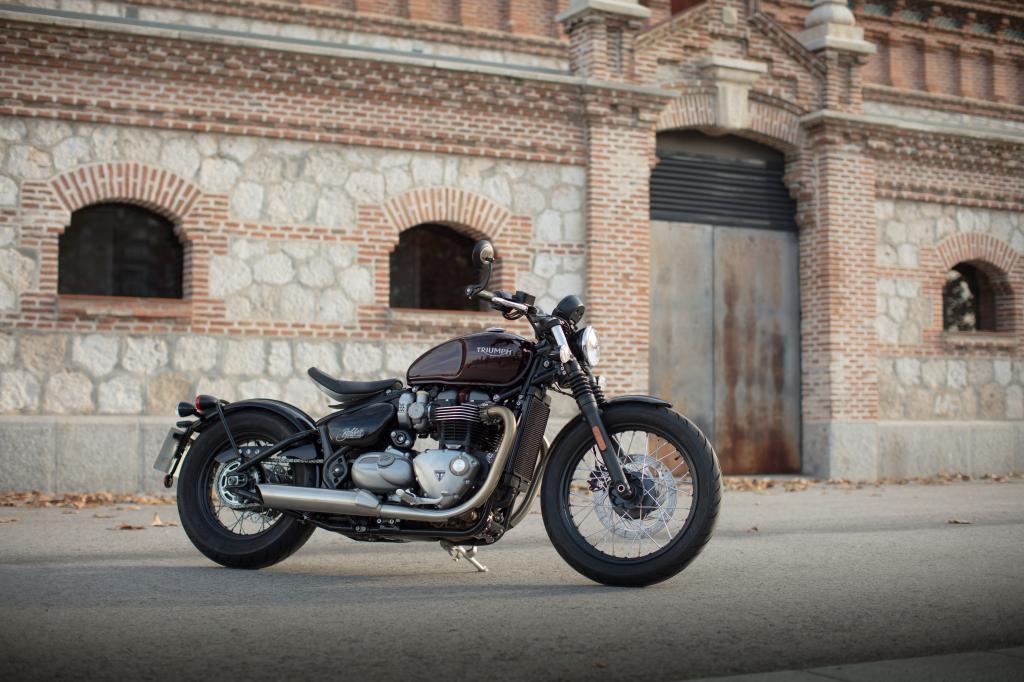 Avon Motorcycle Tyres says it is capitalising on the recent surge of interest in British bike brands, adding original equipment fitment contracts to its roster and responding to increased demand for premium whitewall tyres.
Despite the motorcycle market hitting a plateau and remaining largely static in the last 12 months, Avon has managed to substantially increase its OE fitment business over the last five years. A spate of factory fitments to Triumph Motorcycles' retro-styled modern classic range – including the Bonneville Bobber, Bobber Black models and Thunderbird LT – as well as OE fits on models from Royal Enfield and CCM have driven new business for the Melksham-based tyre brand.
Avon is the only tyre maker building motorcycle products in the UK today and is capitalising on the desire for retro bike style, with classic whitewall products seeing an upsurge in popularity as manufacturers and custom bike builders seek to give their machines the right aesthetics.
"We now produce more premium whitewall tyres than ever before and that's testament to the strength of the modern classic market," said Doug Ross, Avon Tyres' head of global motorcycle tyre sales. "While the motorbike market is largely flat at the moment, we are maintaining our position and, in some areas like OEM relationships, increasing our impact.
"British motorcycle brands have huge cult followings, which provides us with a valuable outlet," Ross added.
Avon's RoadRider rubber is now factory fit for all of Royal Enfield's 350cc bikes and the new Himalayan model also sits on Avon rubber, while the Cobra tyre is OE fit on the new 'Spitfire' Bobber, recently launched at the Goodwood Festival of Speed by Bolton-based manufacturer, CCM.