Avon Tyres OE on KTM 790 Adventure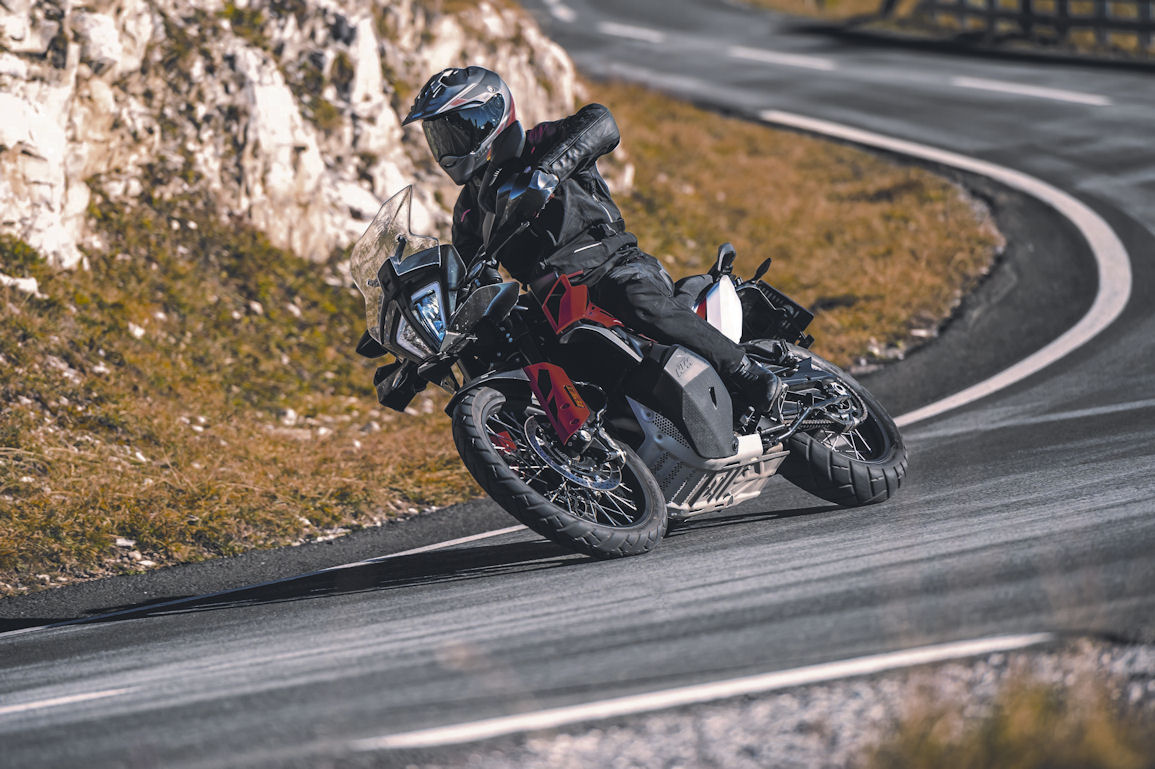 British motorcycle brand Avon Tyres is the original equipment fitment for the KTM 790 Adventure, which debuts this week at the EICMA show in Milan.
As a lightweight, high performance bike that is equally happy on the street as it is off-road, the KTM 790 Adventure has spoked wheels in true off-road sizes. With a 21-inch front wheel and 18-inch rear, these come fitted with Avon TrailRider tyres – a dual sport option.
According to Avon, its TrailRider adventure sport touring tyre provides extra mileage, stability and grip in all weather conditions on all surfaces. "It features the latest in casing construction technology along with Avon's tri-compound tread, which provides a softer compound on the tread edge, for more grip; a harder centre compound for mileage, and a low-hysteresis bonding compound under the surface tread," comments Avon. "The tread compounds themselves are very high in silica, for superb wet weather performance."
By utilising the most compact engine in the segment, the 95hp LC8c, the overall packaging of the all-new KTM 790 Adventure offers both machine and rider many advantages, with the main benefits in the ergonomics and handling.
"We are extremely proud to be OE for the newly unveiled KTM 790 Adventure, with the TrailRider being one of our most popular flagship motorcycle tyres," said Doug Ross, global head of motorcycle sales at Avon Tyres. "The TrailRider has been designed to deliver reassuring grip and handling – and features Avon's acclaimed 3D sipes to fine-tune tread flex, improve warm-up times, and stabilise the tread blocks under load. The Avon-shod KTM 790 Adventure is on display throughout the EICMA show."