Goodyear, HiQ support Tyre Safety Month at Birmingham Business Park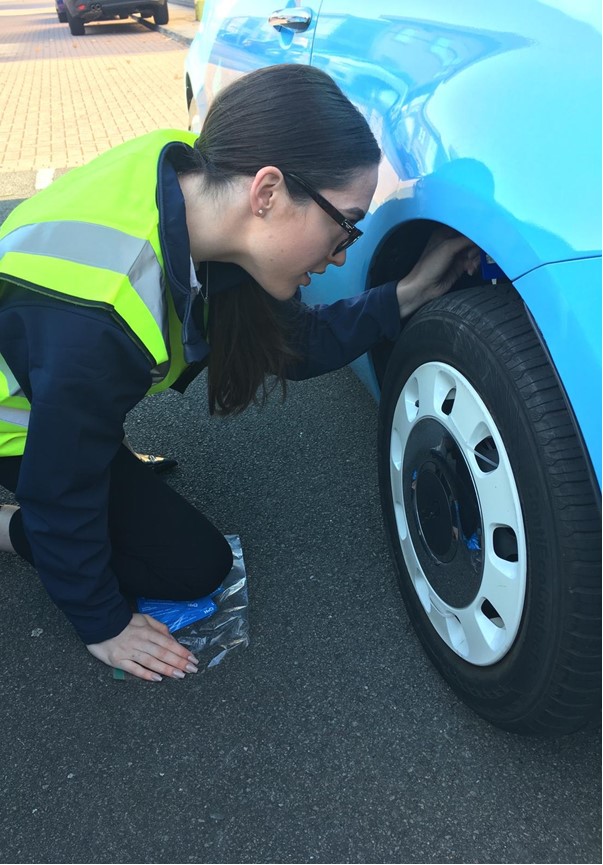 Goodyear supported October's Tyre Safety Month by checking the tyre treads of more than 850 vehicles on Birmingham Business Park, supported by local tyre and autocare centre, HiQ Easy Autos. A team of eight trained Goodyear and HiQ Easy Autos employees took to the car parks of several businesses on the park including Rolls Royce, Arval, Adecco and SSP to measure the tread depths on vehicles, leaving an advice leaflet on every car checked.
Goodyear says its exercise gained a "positive response" from workers on the park. It said that most vehicles checked had more than 3mm of tread depth left on their tyres, while only a small percentage of vehicles needed immediate attention which was offered by HiQ Easy Autos on the day.
Kate Rock-Rees, PR & corporate communications manager at Goodyear commented: "Drivers shouldn't be complacent about tyre safety as more than half are driving on poorly maintained or defective tyres, with 57 per cent of tyres underinflated and 27 per cent already illegal when they are replaced.
"Tyre-related incidents cause around 1,000 casualties a year on our roads, and nearly 200 of these are killed or seriously injured. According to Department for Transport figures, there are significantly more casualties caused by tyre-related incidents than by drivers distracted by mobile phone use.
"These statistics indicate why it's important to check your tyre tread depths regularly, particularly as the weather is starting to deteriorate. We were pleased with the outcome of the activity we undertook and were impressed with the condition of the tyres on the cars on the business park."