Nexen Tire begins Japan joint venture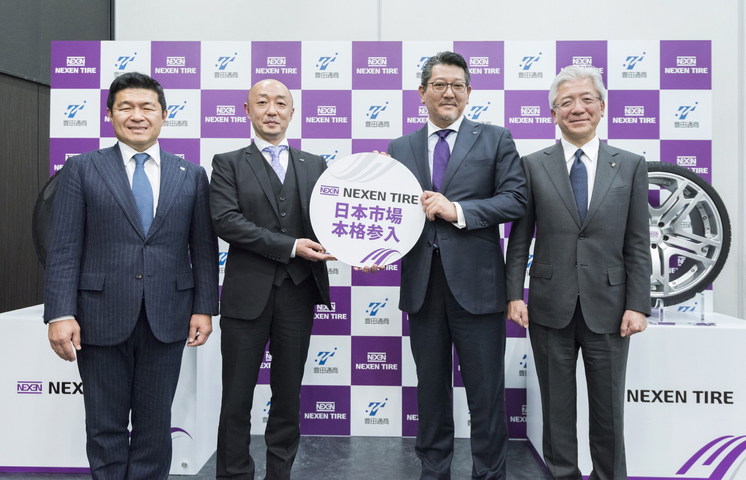 Travis (Ho-chan) Kang, chief executive officer of Nexen Tire, has taken part in the official inauguration of a new joint venture company set up to sell the Nexen and Roadstone tyre brands in Japan. The joint venture is called Nexen Tire Japan Inc. and is 51 per cent owned by Nexen Tire, with Toyota Tsusho Corporation, the Toyota Group's trading arm, holding the remaining 49 per cent share. Discussions regarding a potential cooperation began in June 2015.
In a statement, Nexen Tire writes that Nexen Tire Japan will utilise local management in order to customise Nexen Tire's business in the Japanese market, with the aim of strengthening both aftermarket and original equipment supply. The Tokyo-based joint venture company begins distributing the tyre brands this month, and Nexen Tire views Toyota Tsusho's brand awareness and distribution network as a vehicle for boosting brand awareness and sales in Japan.
Reporting the news, Japanese financial publication The Nikkei wrote that Nexen aims to sell a million tyres a year in Japan by 2022.