Arsenal players go head-to-head in Cooper Tire Europe's 'football darts' challenge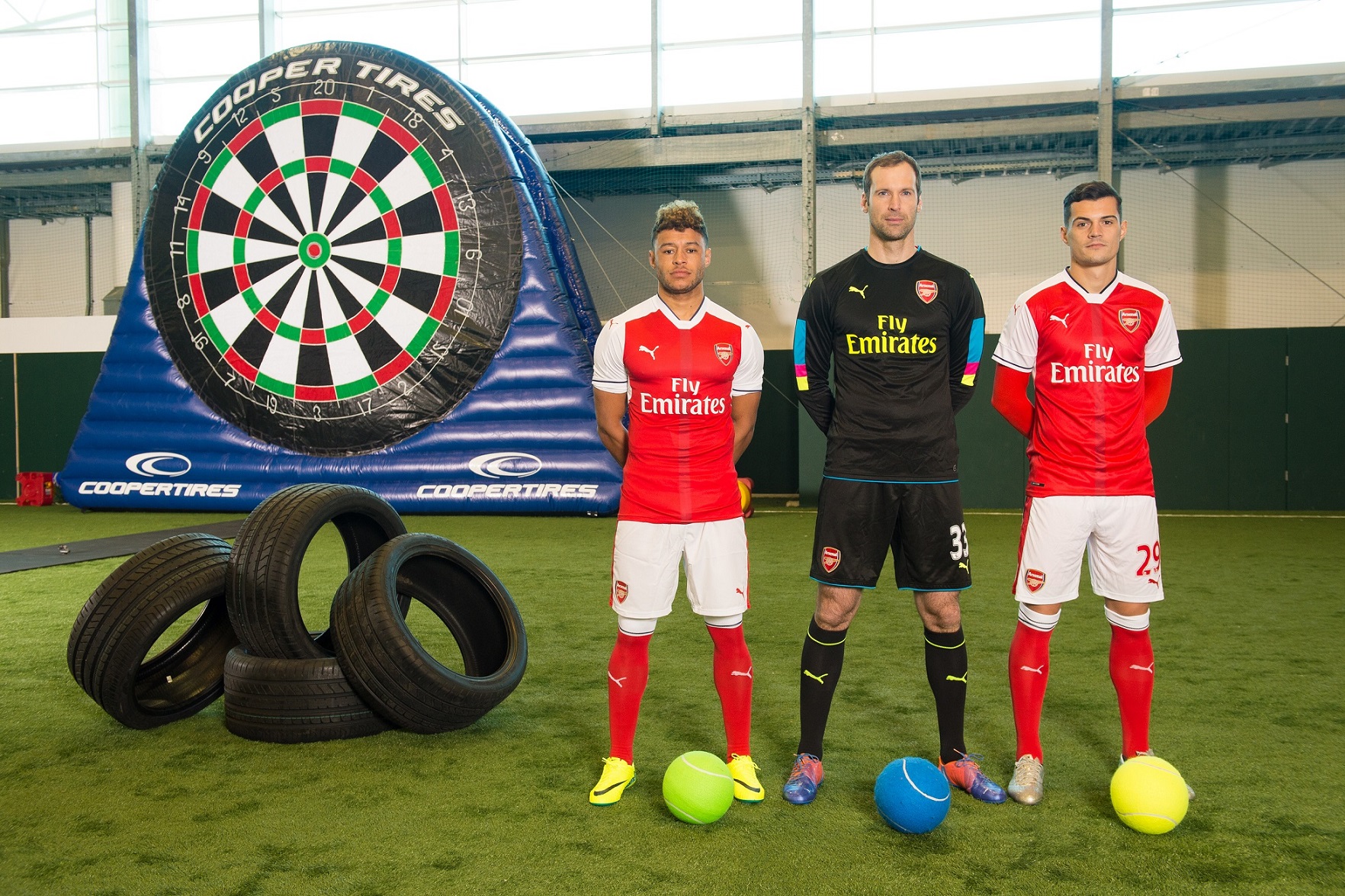 Cooper Tire Europe has challenged three Arsenal FC players to compete in its latest precision test: football darts. Coinciding with the BDO Lakeside World Professional Darts Championships, the official tyre partner of Arsenal set up the contest for midfielder Granit Xhaka, winger Alex Oxlade-Chamberlain, and goalkeeper Petr Čech. Starting the game with a score of 301, the players aimed the 'dart balls' at the giant dartboard in a race to zero, and the chance to be named Cooper's Football Darts champion. The resulting action was recorded for the latest Cooper video to feature Arsenal (available below).
Cooper used a six metre tall, inflatable, Velcro dartboard, with the game refereed by a professional darts announcer, George Noble. Noble was furnished with a chalk scoreboard and referee table made from two Cooper Zeon 4XS Sport tyres, the company's latest SUV performance product.
Cooper Tire Europe marketing communications manager, Sarah McRoberts, said, "Arsenal's players have once again demonstrated their skills of accuracy and precision by taking on our latest challenge. They always seem enthralled by what we are planning for them next!
"We find engaging with football fans through creating competitive and fun contests with the players, helps us to get the Cooper brand in front of a mass audience and increase awareness of our high performance tyres."