Video: Cooper challenges Arsenal players in Precision Challenge 2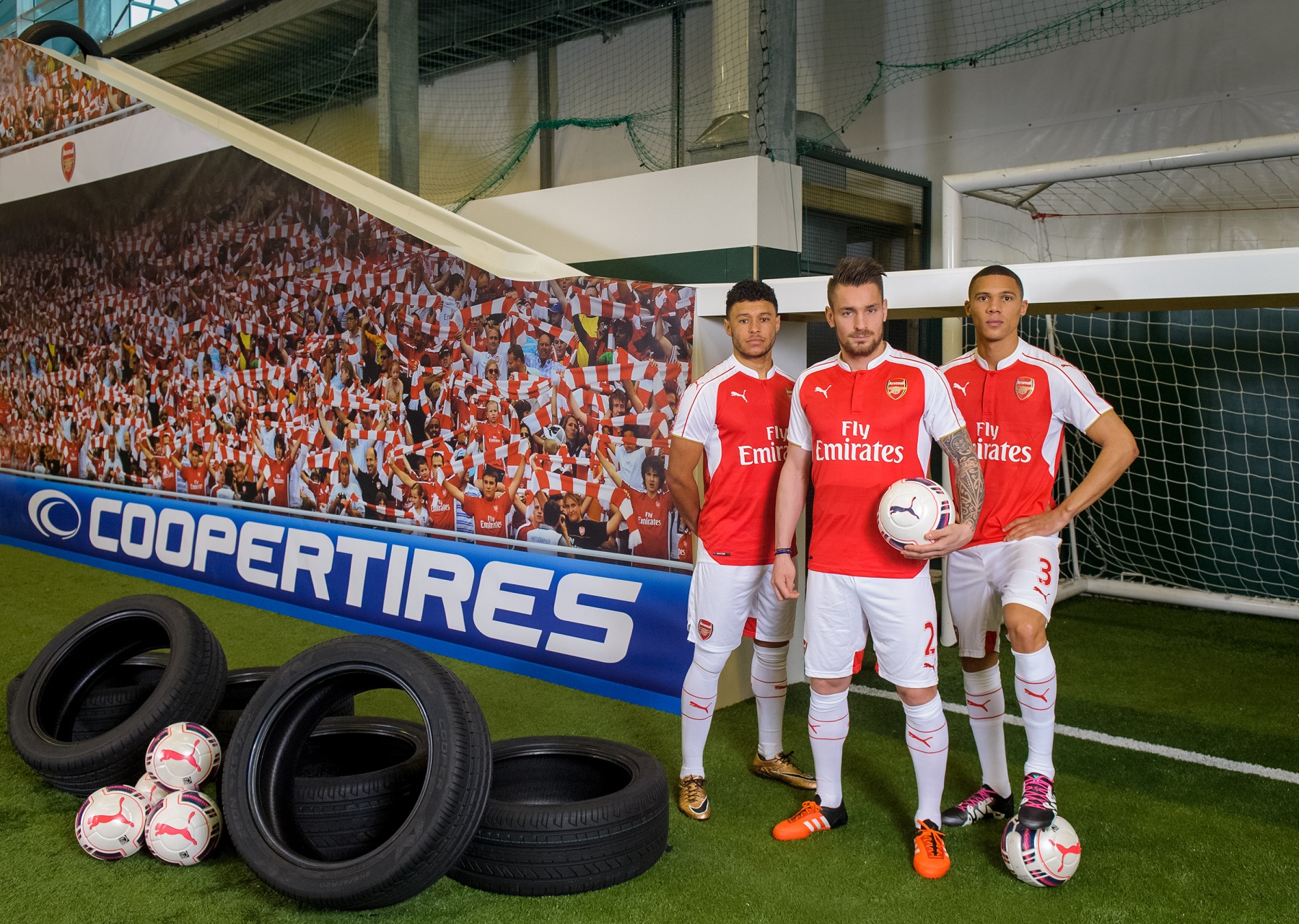 The official tyre partner of Arsenal Football Club has been testing its players' accuracy with a second Precision Challenge. In its second such video, Cooper Tire Europe challenges Alex Oxlade-Chamberlain, Mathieu Debuchy and Kieran Gibbs, joined by football choreographer Andy Ansah, to a set-piece specialist tyre test. Striking the ball in and through the Cooper Zeon 4XS Sport – Cooper's latest high performance SUV tyre – was not an easy task for the players. Watch the video below to see which of the trio came out on top.
Cooper Tire Europe marketing communications manager, Sarah McRoberts, said, "Our philosophy is 'driven by success' and what each edition of our Cooper Precision Challenge series demonstrates is how the players are similarly driven by accuracy and excellence.
"Cooper is extremely proud of its partnership with Arsenal Football Club and the leverage the sponsorship gives the brand. Arsenal's players never fail to deliver entertaining video content, which we thoroughly enjoy sharing with fans."
Cooper is now in its second season as a sponsor of the North London club. The manufacturer has a multi-year sponsorship deal with Arsenal. It states that the partnership reflects the values that Cooper and Arsenal share – a passion for performance, and drive for success.
The previous Cooper Precision Challenge, featuring Santi Cazorla, Mesut Ozil, Lukas Podolski and Wojciech Szczesny – in addition to Oxlade-Chamberlain – can be seen here.