Cooper brings together football and motorsport in pendulum Precision Challenge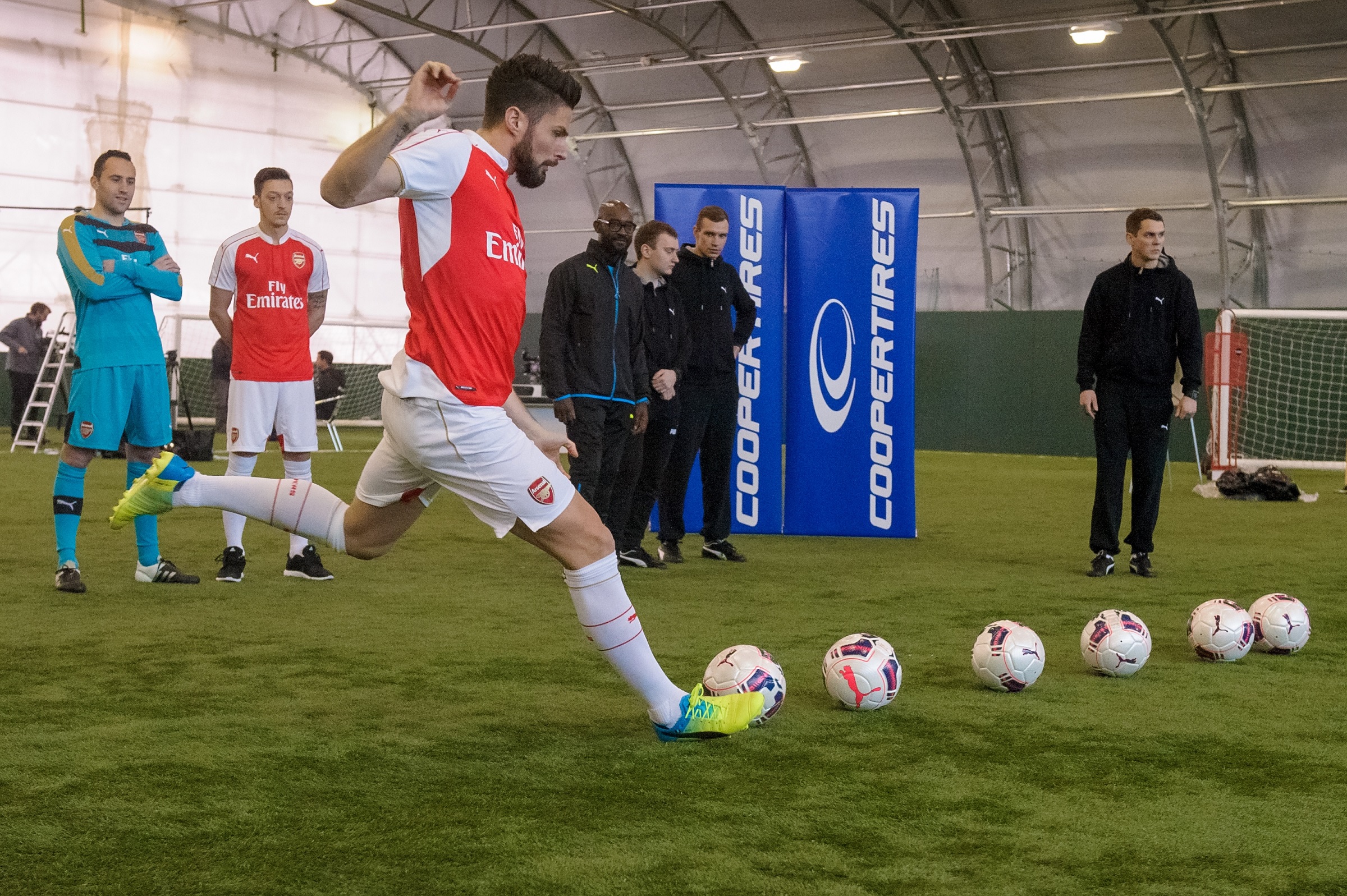 A key marketing component of Cooper Tire Europe's sporting sponsorships has been its Precision Challenge videos. In two previous instalments, the tyre manufacturer challenged players from Arsenal, to whom Cooper is the Official Tyre partner, to hit targets made of tyres. In the third such challenge, Cooper brings together drivers from the World Rallycross Championship, for which it is the exclusive tyre supplier, and three more Arsenal stars to compete in another difficult test of accuracy.
In the latest Precision Challenge, Cooper teams up striker Olivier Giroud, midfielder Mesut Ozil and goalkeeper David Ospina with Janis Baumanis, Anton Marklund, and Reinis Nitiss. Each pairing faced a swinging pendulum, on the end of which is Cooper Zeon 4XS Sport tyres – the firm's latest SUV performance product – through which the teams have to score a goal.
In the contest, Ozil triumphs alongside rallycross ace, Janis Baumanis. Meanwhile, Giroud and Anton Marklund were joint runners up alongside Ospina and Reinis Nitiss. As play continued, World RX star Marklund then managed to get the ball clean through the tyres to the delight of his rallycross colleagues.
Cooper Tire Europe marketing communications manager, Sarah McRoberts, said: "Our third Precision Challenge brings together our partnership with Arsenal as well as one of our key global motorsport activities. Both the Arsenal players and the World Rallycross drivers need to display outstanding precision in their day-to-day jobs in order to achieve success. This was a fun way to showcase the immense skills of some of the most driven sportsmen Cooper works with."
Cooper Tire Europe is the sole supplier of rubber to the prestigious World Rallycross Championship. Rallycross is a blend of rallying and circuit racing, the popularity of which has soared in the last few years and has attracted motorsport luminaries such as ex-World Rally Champion Petter Solberg, X-Games legend Ken Block and, most recently, nine-time World Rally Champion, Sebastien Loeb.
The company also has a multi-year sponsorship deal with Arsenal, currently in its second season. Cooper said that the partnership reflects the values that Cooper and Arsenal share – "a passion for performance, and drive for success."