Latest Cooper Tire Europe challenge sees Arsenal players test reactions – video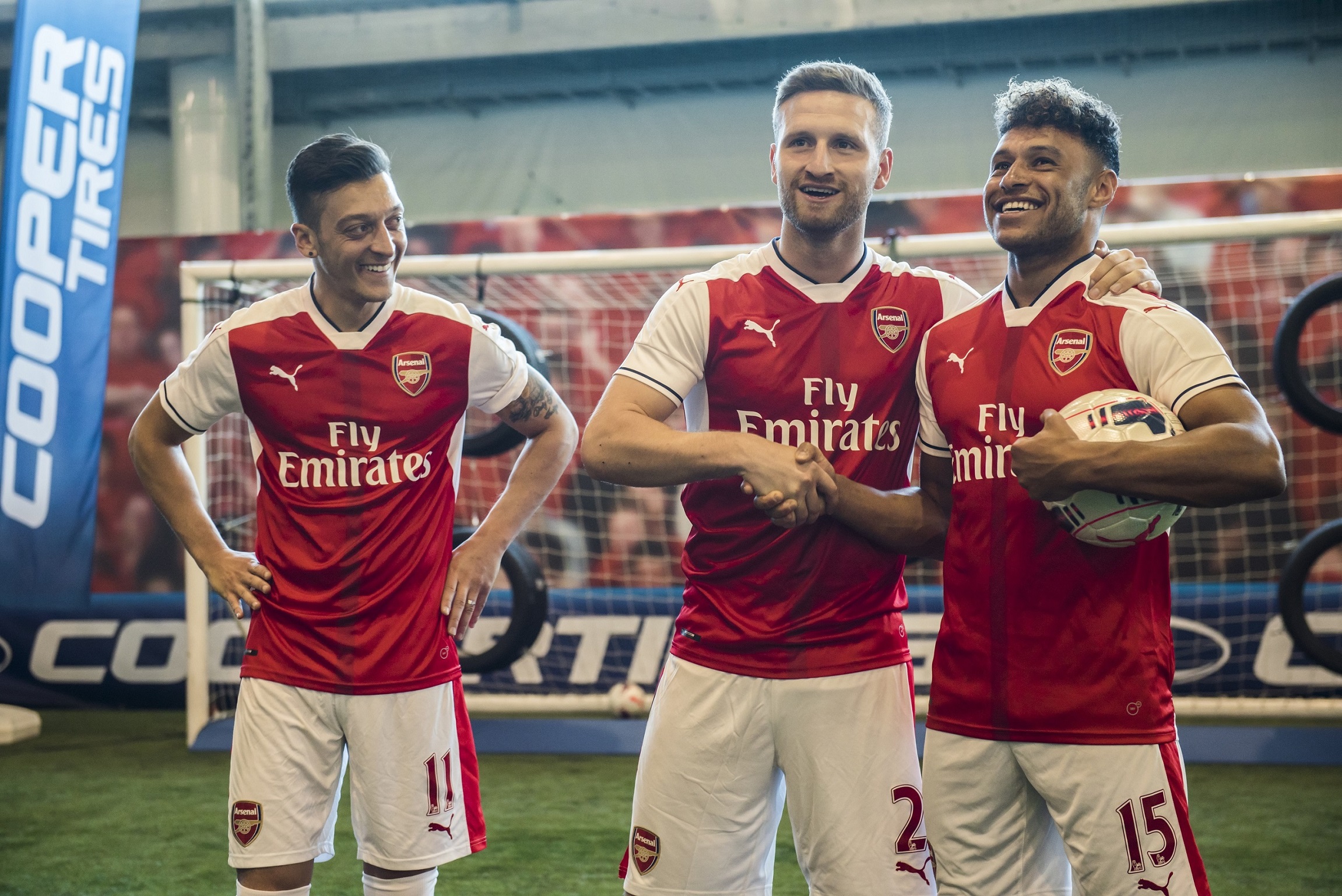 Cooper Tire Europe's latest football challenge tested the reaction speeds and accuracy of Arsenal Football Club's squad. The tyre manufacturer is the official tyre partner of the club, and has collaborated with the club on a series of promotional videos, which have cumulatively registered nearly a million views on YouTube.
For the latest video, midfielders Alex Oxlade-Chamberlain and Mesut Özil lined-up alongside defender Shkodran Mustafi, each with a chance to prove their dead ball accuracy under pressure. They were asked to kick a ball through a custom-made wall of Cooper Zeon 4XS Sport tyres, hung within the goal mouth, with the tyres lighting up in a random sequence – requiring the players to react and aim for each tyre as it illuminated. The winner is revealed in the video, which you can view below.
Cooper Tire Europe marketing communications manager, Sarah McRoberts, said: "As the end of the season approaches, Cooper wishes Arsenal the best of luck in the club's remaining games and is looking forward to the 2017-18 Premier League season with the Gunners."