Uniroyal truck tyres to be distributed exclusively through Bandvulc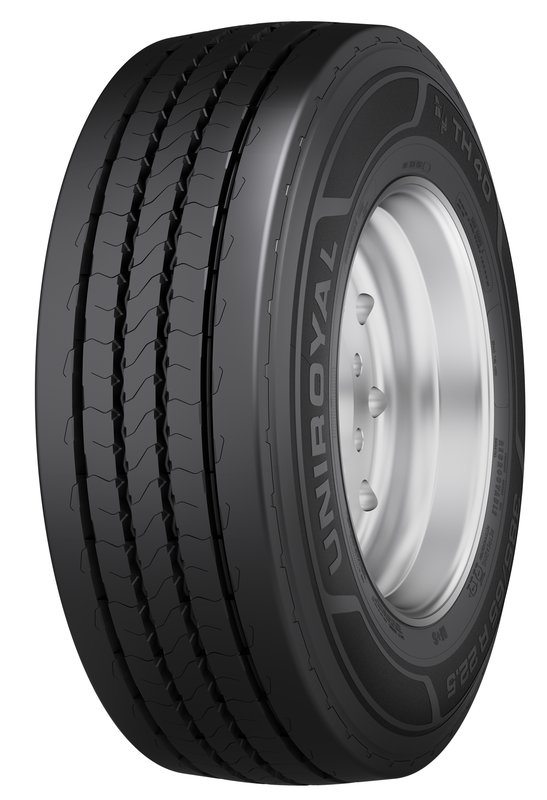 From 1 January 2017, BVF1RST, the wholesale arm of the Bandvulc Group will be the exclusive supplier of the Uniroyal truck tyre brand across the UK.
Throughout 2016 Bandvulc has introduced a new generation of tyres. These meet the modern day needs of transport companies and provide consistent performance and safety for regional applications and long-distance routes. The new steer axle FH 40, drive axle DH 40 and trailer axle TH 40 tyres boast increased mileage, wet performance and reduced rolling resistance over predecessors.
Bandvulc Group is one of the leading UK fleet management service providers and truck tyre retreaders. It was acquired as a wholly owned subsidiary of Continental UK Group Holdings in July 2016.
Patrick O'Connell, managing director of Bandvulc Group, said: "Our partnership with Continental has opened up a number of new opportunities. Uniroyal has a strong heritage and a great range of tyres with proven performance. It makes a lot of sense for the group to distribute, manage and control the supply of Uniroyal in the UK, especially as we have established distribution operations across the UK."
"In addition to wholesaling the full Uniroyal range to commercial tyre service providers across the UK, we have also started to specify and fit Uniroyal tyres to our existing fleet portfolio managed through BVPLUS+."
Thanks to a newly developed tread design, Uniroyal's new tyre portfolio for combined regional distribution and long-haul transport, offers excellent mileage and outstanding safety on wet roads, a characteristic that is very much in keeping with the tradition of the Uniroyal brand.
The bead of the carcass has been reinforced for increased durability, while the optimised cord density means that the tyres can withstand changing loads and the special inner liner prevents gradual loss of pressure. Uniroyal's steer axle tyres are designed to have a higher Load Index, and as such are suitable for Euro 6 vehicles.
All sizes in the new generation of tyres will be available exclusively from BVF1RST from January 2017, with further sizes being added throughout the year as well as a range of construction tyres for mixed on/off road application towards the end of the year.
 Uniroyal Truck Tyres – New Generation available sizes

 Steer axle

 Drive axle

 Trailer axle

 FH 40
 DH 40
 TH 40
215/70 R 22.5 (due Apr 17)
245/70 R 17.5
205/65 R 17.5
245/70 R 17.5
295/80 R 22.5
215/75 R 17.5 (due Apr 17)
295/80 R 22.5
315/70 R 22.5
235/75 R 17.5 (due Apr 17)
315/70 R 22.5
315/80 R 22.5
245/70 R 17.5 (due Apr 17)
315/80 R 22.5
245/70 R 19.5
385/65 R 22.5 (due Feb 17)
285/70 R 19.5
385/55 R 22.5 (due Feb 17)
385/55 R 22.5
385/65 R 22.5
Source: Continental Tyre Group; Bandvulc