Michelin Auto Professional annual conference explores online opportunities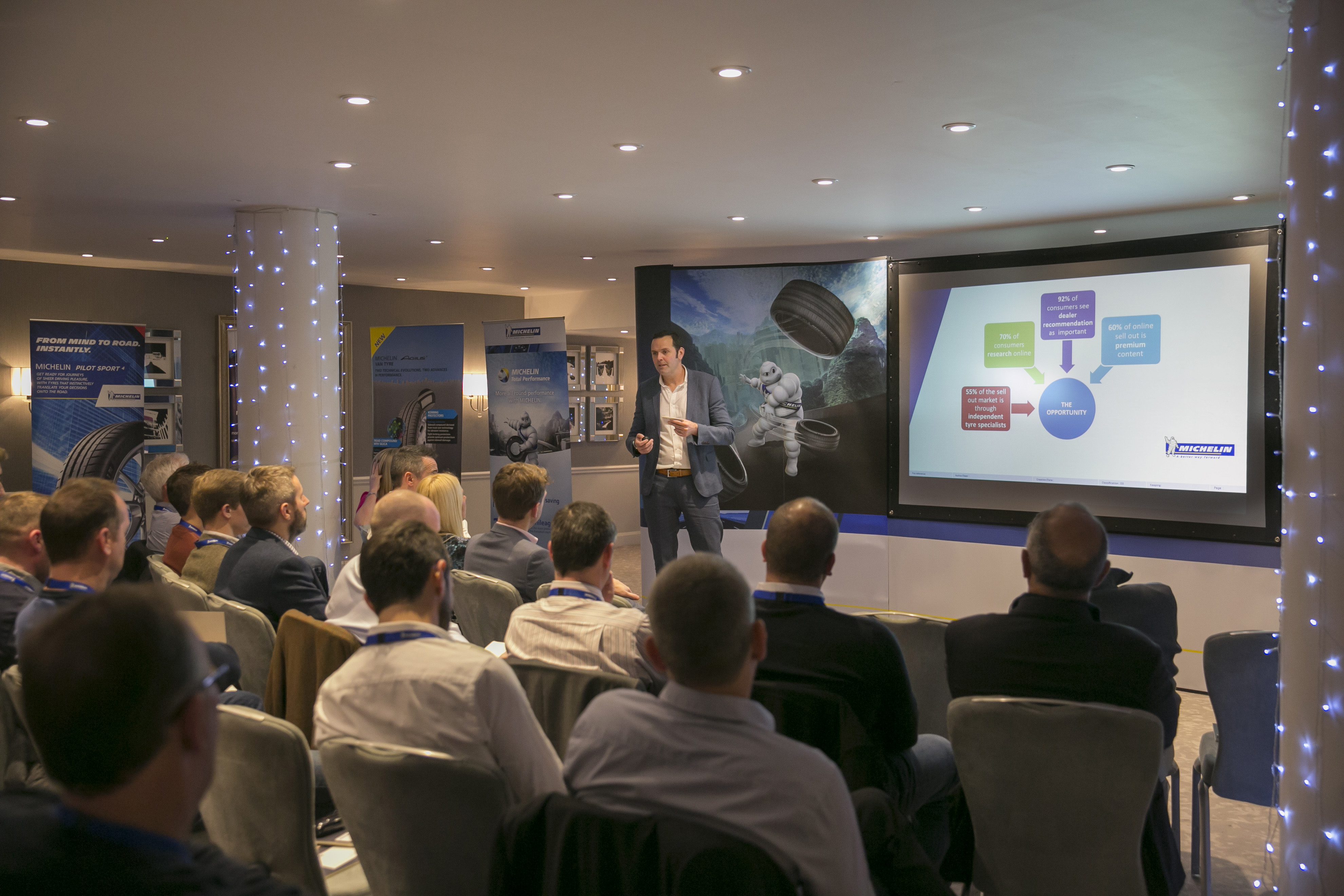 Customers who research tyres online, but purchase offline were the major topic of this year's annual conference for Michelin's Auto Professional network. Michelin estimates that around 70 per cent of tyre purchases begin online – though actual online tyre purchases remain much lower – so tackling this growth market is now an important aspect of tyre retail, as Mark Meagher, retail programme development manager explains.
"The tyre market is evolving, and it's essential that our Michelin Auto Professional advocate dealerships are prepared to keep up with consumers, in terms of the routes today's tyre-buying public use to acquire their new fitments.
"Of particular focus at this year's conference was the rise of e-commerce. Tyres have only recently become widely researched on the Internet, and some seven in 10 UK drivers now start their automotive purchase process online. The largest proportion of this group tends to research tyres online – but buy offline."
"This particular segment is what Michelin wants to help our independent advocate dealerships target," adds Meagher. "Consumers value the opinion of an expert when it comes to purchasing their next set of tyres, and we want Michelin Auto Professional dealerships to demonstrate their pedigree as leaders in the field."
The event – held this year at Richmond Hill Hotel – saw 35 delegates from across the UK debate the changing nature of the tyre industry, and study an in-depth examination of the market's continued evolution. Delegates were later treated to first-class hospitality at Twickenham Stadium, watching world-class rugby as England defeated long-standing rival South Africa.
Michelin Auto Professional advocate dealerships enjoy free staff training sessions, and a chance to send selected, high-performing staff on dedicated 'Tyre Academy' training courses held throughout the year. Advocate dealerships are also provided with bespoke business support by Michelin, to help them further grow their premium tyre market share.
Once part of the Michelin Auto Professional programme, newly ratified advocate dealerships can apply to become a Michelin Certified Centre, subject to the manufacturer's quality audit process. This checks a range of business procedures from telephone manner to workshop cleanliness to tyre stock levels and training provision.